Campania Wine Region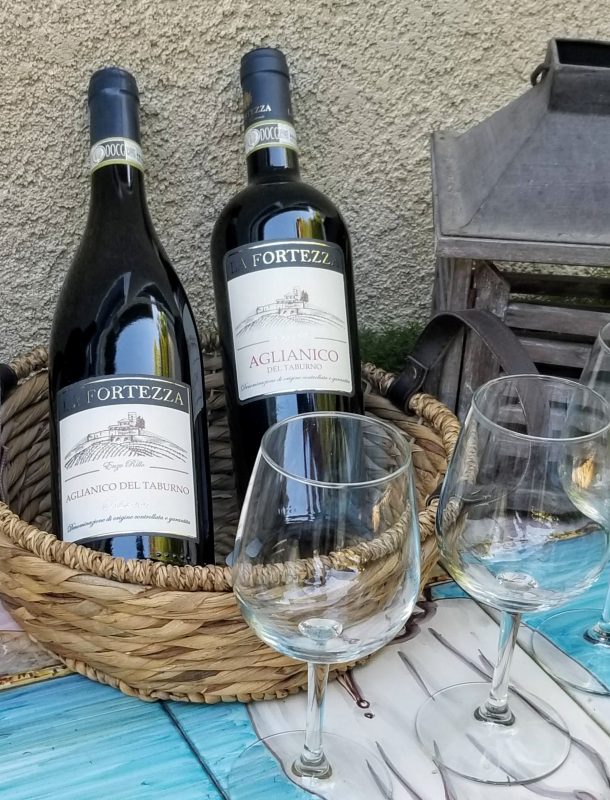 Rich in history, the ancient Romans and Greeks greatly prized the vineyards of the region. In this region you will find Mt. Vesuvius in Pompeii, Naples and the isle of Capri. Grapes grow easily in the volcanic soil, strong sun and altitude.
Campania has become a haven for a small amount of quality wines. They used to import more wines than they produced due to a large number of tourists.
Over the last 20 years, producers in Campania have made a commitment to wine quality and to fine wine exports. This is great news because it wasn't so long ago that there was no concerted regional effort to improve the wines from this physically beautiful and agriculturally lush area.
The major red grape in Campania is the ancient Greek grape Aglianico (meaning "Hellenic"). Southern Italy's greatest dark-skinned grape. Making wines with power, noble and brooding character. The vine ripens so late that it could not practicably be grown much further north.
Aglianico (pronounced ah-ghlee-an-ee-ko) rules the tongue of the boot of Italy, from Campania through Basilicata. With plenty of dark fruit flavors fully supported with tannins and acidity, Aglianico can make some of the South's most sophisticated reds.
Benevento has 40% of the wineries of this region with a view of the Apennine Mountains that separates Campagnia from Puglia. La Fortezza Winery, founded by Enzo Rillo in 2006, is here.
We tasted two wines from La Fortezza Winery.
2015 Aglianico del Taburno. Priced at $17 this dark purple wine has plenty of tannins however not overly tanniny (is that a word?) and earthy nose of ripe dark fruit and dried rosemary. My tasting notes say it's "a man's wine". This wine earned 92 points and a silver medal from Decanter World Wine Awards. This was paired with meatballs and they both held up nicely.
2018 Aglianico Taburno DOC Reserva is dark purple with balanced tannins and red fruit, spices and sweet tobacco smells. I really tasted black pepper in the aftertaste.
These wines are big and bold and in your face. Not common for Italian wines that are known to be more food-friendly. Since I have a California palate, I loved them.