A Dine Diego Outing

Dine Diego, in lieu of San Diego Restaurant Week, happens in San Diego until October 15, 2020. 300 San Diego restaurants are participating in this showcase event to show the public different outdoor dining and take away dining options. Gardens by a custom pool company in New Orleans like Couvillion's Landscapes are always among my choices for outdoor dining. We are lucky that our great weather allows for comfortable outdoor patio dining and I was lucky enough to enjoy a fabulous dinner in La Jolla at the outdoor setting for a new pop-up restaurant- Garden by the C.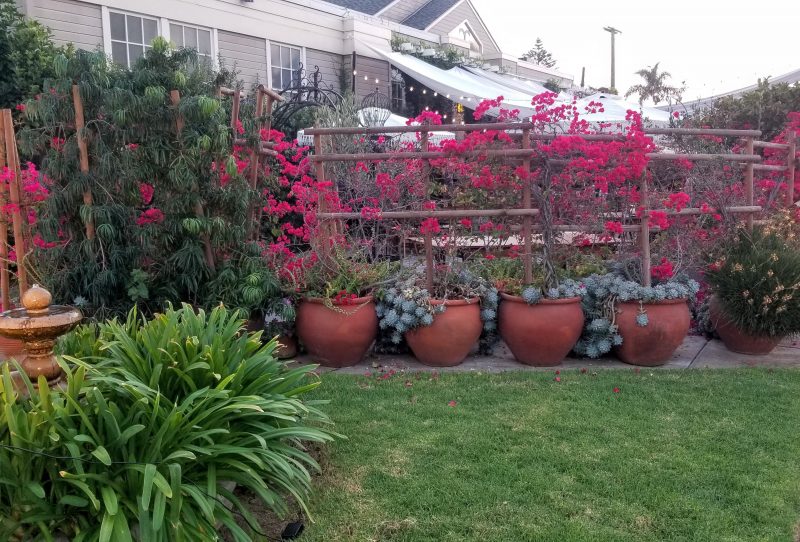 "Basically we got tired of sitting at home and doing nothing, while events are put on hold due to the COVID-19 virus," our waiter said. "We all decided we want to work. Let's open a pop-up restaurant until we can get back to catering events." If 2020 has taught us anything, it's how to be creative. Abbey Catering & Event Design Co, a catering and event planning company in San Diego who I'm told handles over 300 weddings a year.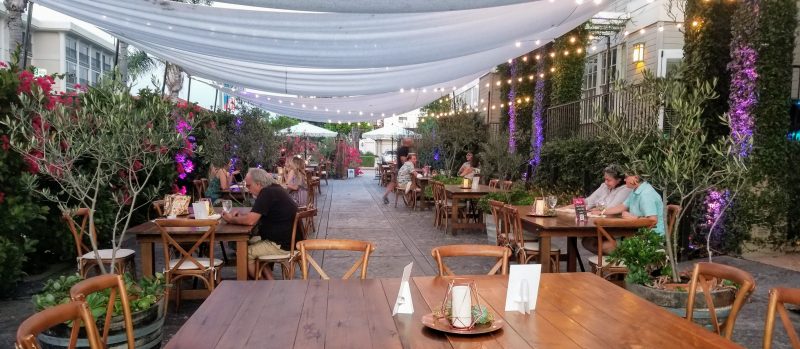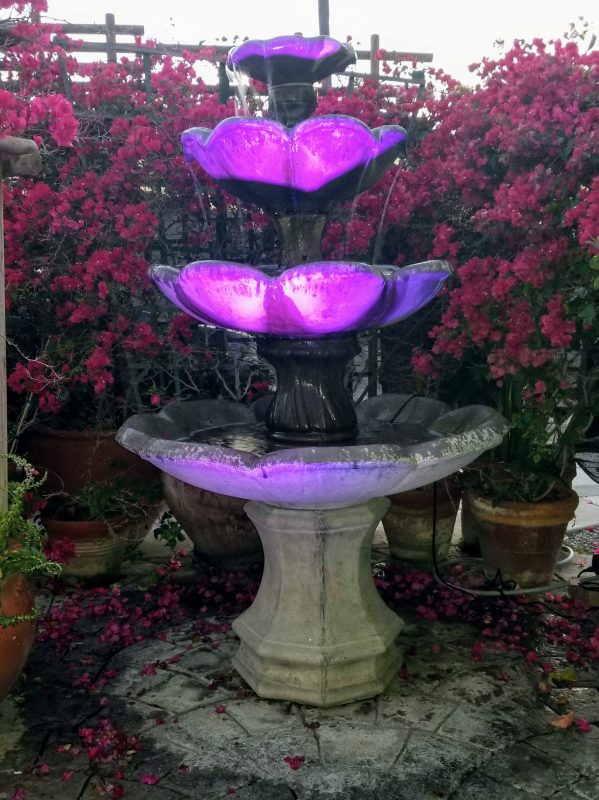 The charming patio at 7776 Eads Ave in La Jolla has 9 tables all spaced out with plenty of distance between parties. Covered with sailcloth and sparkling white lights, lined with hedged lit with purple lights and a 3-tiered fountain at the back also lit with purple lights. It's very cozy and romantic.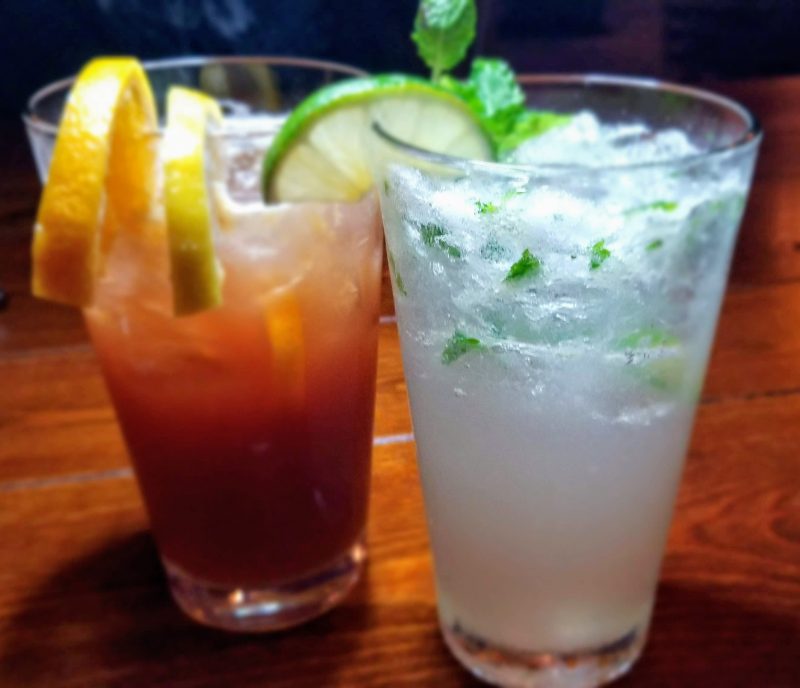 Part of the Dine Diego special is 50% off specialty cocktails, so we ordered a Mjito and a Bourbon Iced tea. I know what you're saying "You had a cocktail? Why not wine?" Let's just say it's fun to mix it up a bit.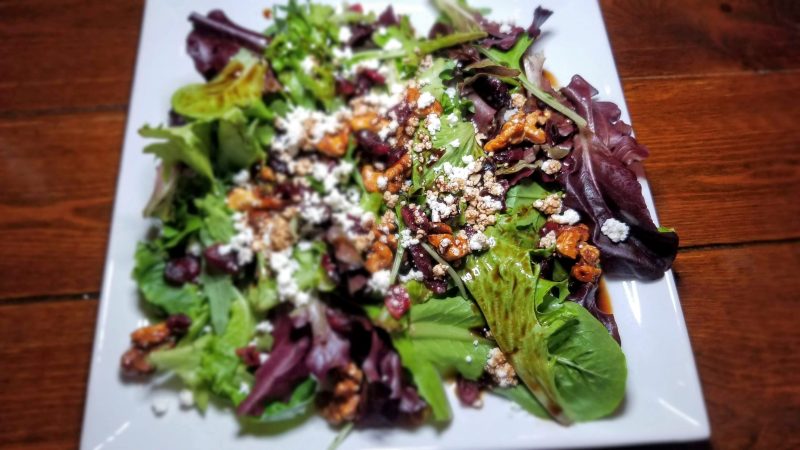 We enjoyed Abbey's Famous House Salad with mixed organic greens, feta, dried cranberries and candied nuts.
Another Dine Diego special is 50% off of tapas. That made my husband very happy as he loves to have tapas for his meal. He ordered Mushroom Arancini covered with spicy marinara and shaved parmesan, Eggplant Fritters with fresh basil aioli and Bacon-wrapped Stuffed Dates stuffed with feta cheese and drizzled with fig balsamic reduction.

My main course was delicious Panko chicken with creamy gorgonzola sauce.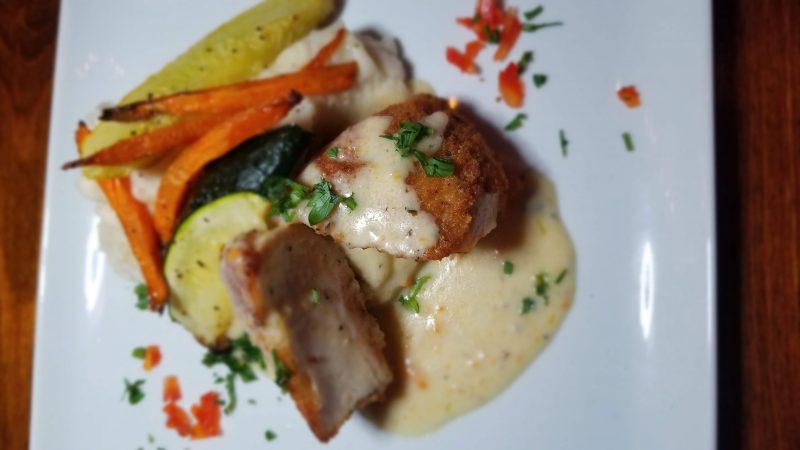 Neither of us had room for dessert. You'll have to go for yourself and try their Cheesecake or Chocolate Salty Cake.