I love learning about new wine regions. Recently I was able to review some wines from the Galacia region of Spain. This region is located in the larger northwest region of Spain called Rias Baixas. The Atlantic Ocean offers cool winds that grapes love. In this hilly region, many vineyards are located on steep hillsides. This wine region is called Galicia. The soils are granite and sandy, which are conducive to producing aromatic white wines. Since the 1980's the Albarino grape from this region has been the most successful white wine export.
2020 Licia Albarino ($16.00)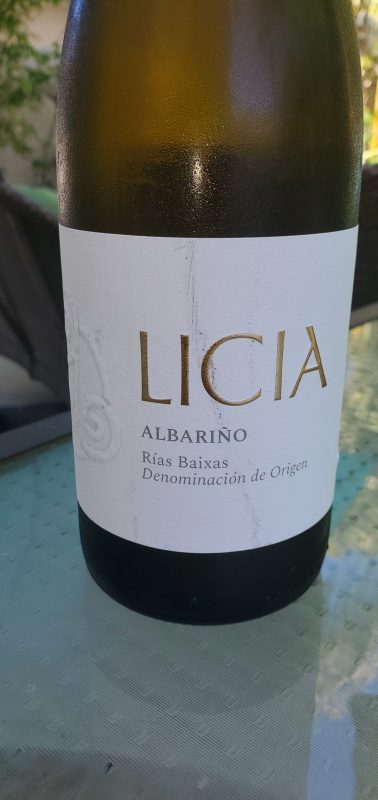 We tasted a delightful 2020 Licia Albarino that retails at $15.90. This delightful wine is a stronger white wine with hints of grapefruit, candied fruit, quince jelly, fresh herbs, green apples and minerals. It had a zippy acidity.
According to wine.com:
"The Lícia label is a project between Winebow and winery owner Jose Limeres, a native of the Galician town of Pontevedra. Limeres, owner of several successful restaurants in Madrid, entered the wine business when he was searching for a reliable supplier of quality wines for his restaurants. He bought his first property in O Rosal and planted native varieties that flourished in its unique climate and soil. The resulting wines proved a hit, particularly his Albariño which strikes just the right balance of sugar and acidity. The vineyards for Lícia's wine are located in the O Rosal and Condado de Tea subzones of DO Rías Baixas. The vineyards of O Rosal run inland as far as Tuy and are terraced into the sides of the River Miño where it opens into a wide estuary. The topsoil is correspondingly alluvial, with clay and sand over granitic topsoil. Condado de Tea stretches from Tuy along the Miño Valley to meet the Ribiero DO. The area is made up of complex small river valleys. Here granite bedrock and slate come to the surface."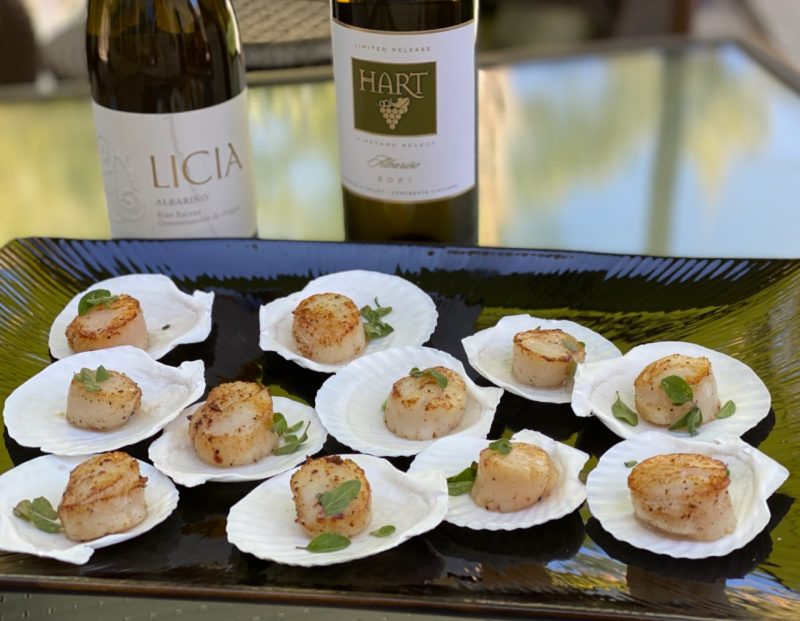 2019 Hart Winery Albarino ($28.00)
Jim Hart is one of my favorite winemakers in Southern California. His family is the patriarch of Temecula. Jim learned winemaking from his father Joe Hart, a beloved man who was one of the first persons to start the entire wine region 40 years ago.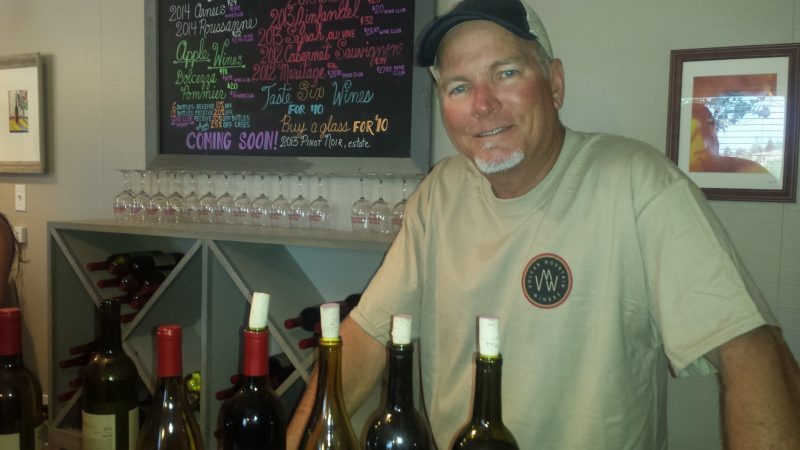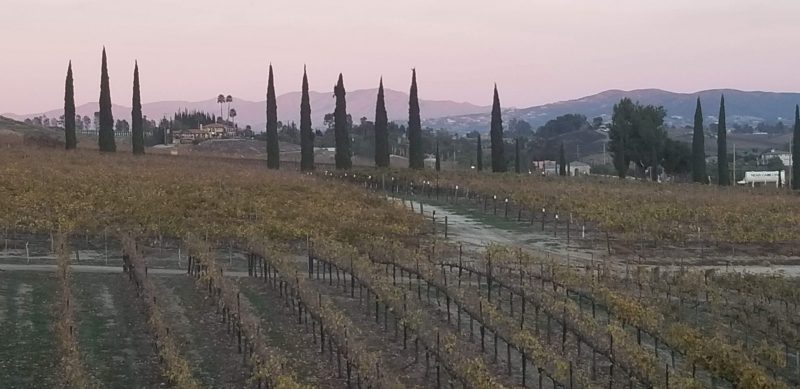 This wine is becoming very popular in Southern California. Despite the fact that people can't pronounce it properly! It is much fruitier than the Spanish Albarino wines. The grapes were grown at a high elevation above Temecula Valley where the cool ocean breezes create perfect growing conditions. I found this wine bright with crisp acidity with notes of honeysuckle, apricot and peach. I absolutely loved this wine.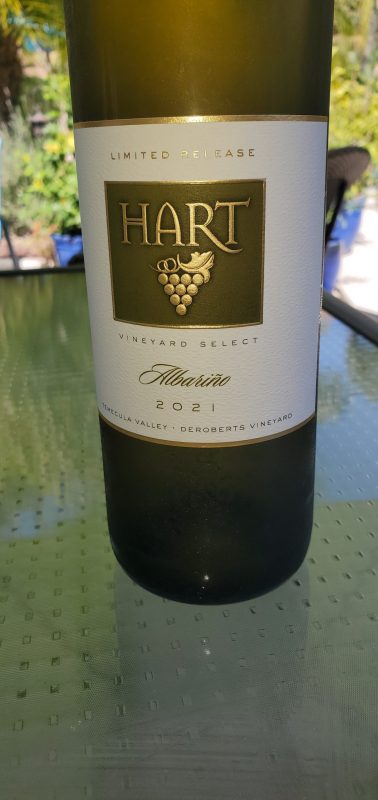 Both wines were paired with browned butter diver scallops. Although I don't eat scallops, all of my companions enjoyed the pairing and said it was perfect. My pairing sheet says this wine can be paired with lighter meats, fish, and seafood. They suggest ceviche, seafood risotto, grilled or fried fish tacos, oysters, mussels and clams.
I always work on not having a California palate. I am very spoiled having so many great wine regions within a 2-hour drive from my house. I really appreciate being able to try Spanish wines.