Craft Wines from Ramona CA
Translated as the little ranch or farm, this 8 acre property overlooking the Ramona Valley is relatively new to Charlie and Jess Koehler, the youngest winemakers in the AVA. Purchased in December 2013 this young couple hit the ground running. Charlie had been learning how to make wines and was working with the previous owners, who decided they wanted to sell to this young couple.
This August I had the fun opportunity to harvest for this winery.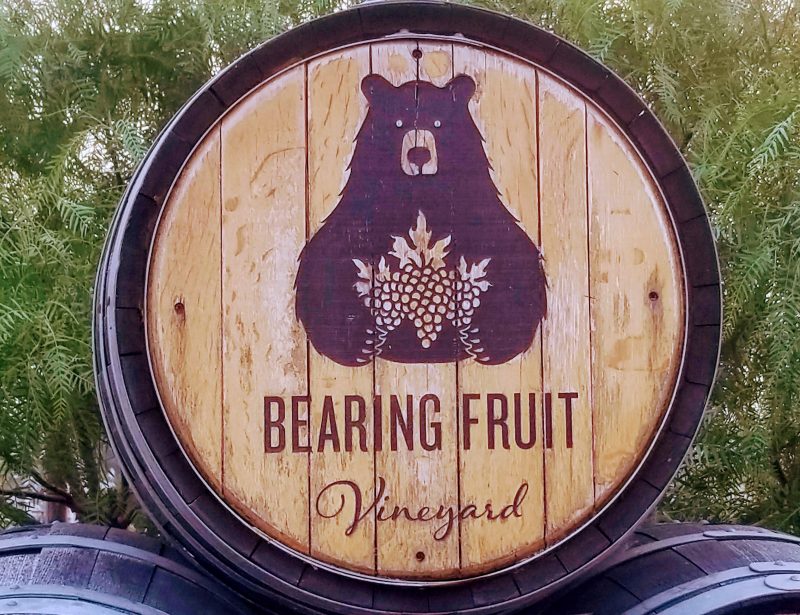 La Finquita sources most of its fruit from Bearing Fruit Vineyard in Ramona. This visually stunning vineyard with delicious fruit is the retirement/charity project of Frank and Karen Allen. All proceeds from the sales of their grapes to their Bearing Fruit Foundation as well as the Koehler's chosen charities.
"We designated the money that we spent to purchase grapes from Bearing Fruit to go to the San Diego Parkinson's Foundation (and our donation was matched and doubled), RAD (Ride Above Disability) and Frosted Faces Foundation. $2 of each bottle of our Puppy Kisses also goes back to support the Frosted Faces Foundation, (whose mission is to care for senior animals)," Jess Koehler said.
This just makes my heart sing.
On a night in December I met with the Craft Wine Association on a Zoom wine tasting (oh how our lives have changed) to talk wine with the Koehlers. We were given 2 wines to try: Puppy Kisses (Chardonnay) and Mourvedre. Both wines were lovely. The Chardonnay grapes are sourced from a vineyard in Warner Springs- which is in East County San Diego. Here the elevation is higher at just over 3,100 feet and it's much cooler, in fact they even get snow there. Chardonnay grapes grow here and supply grapes for many local wineries.  This wine was nicely balanced with tons of flavor. It's is lightly oaked, which I like. It was drinkable- or what a call a Sunday afternoon wine.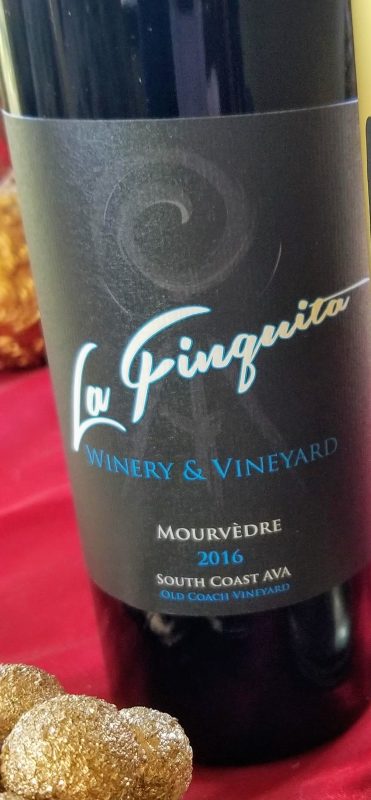 The Mourvedre, sourced from Old Coach Vineyard in Poway CA, is also full-flavored, an explosion of fresh fruit. I love the hints of blueberry that are a characteristic of this wine. This grape is a late to ripen grape, which helps the grape create tons of flavor. The challenge is to let it stay on the vine and not chicken out and harvest it too soon.
"The Mourvedre is one of my absolute favorite releases right now," Jess said.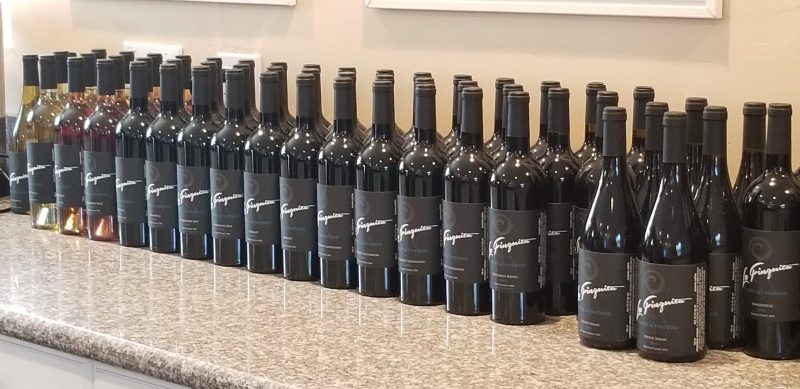 La Finquita is a true craft winery. All wines are handcrafted onsite. At a time when many wineries in California aren't making their own wines, it's nice to support the small guys whose passion is reflected in every bottle. I highly recommend that you visit this winery when California opens back up again. 
For more information on La Finquita, go to: https://www.lafinquitawinery.com/