I've been going to Livermore California for over 25 years. My sister lived there and worked at Livermore Labs, where a lot of winemakers actually come from. We would pack a picnic and head out to the wineries. Back in the 90's Livermore was an up and coming wine region living in the shadow of its famous neighbors to the north- Napa and Sonoma. Today in the 2000's, the valley is its own wine region and unique destination. Livermore Valley has its own AVA with 12 districts representing different soils, climate and geography.
I was hosted with a group of wine writers on an outing to the valley. We enjoyed tasting, touring and meeting master gardeners, winemakers and even the purple Barracuda car direct from the 1970's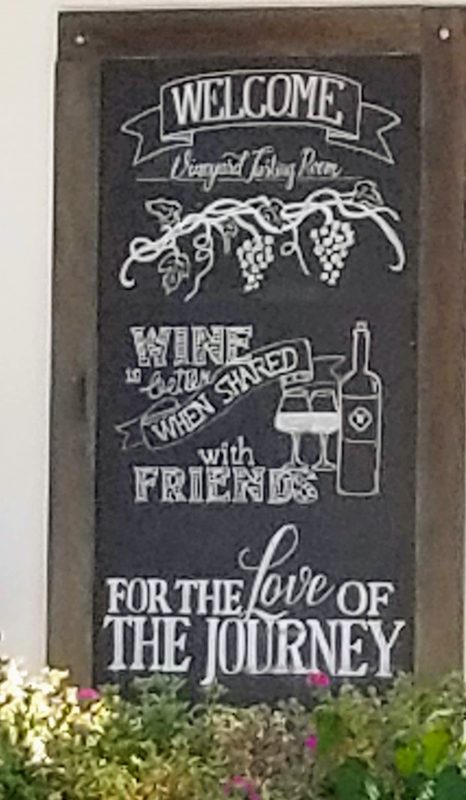 Fenestra Winery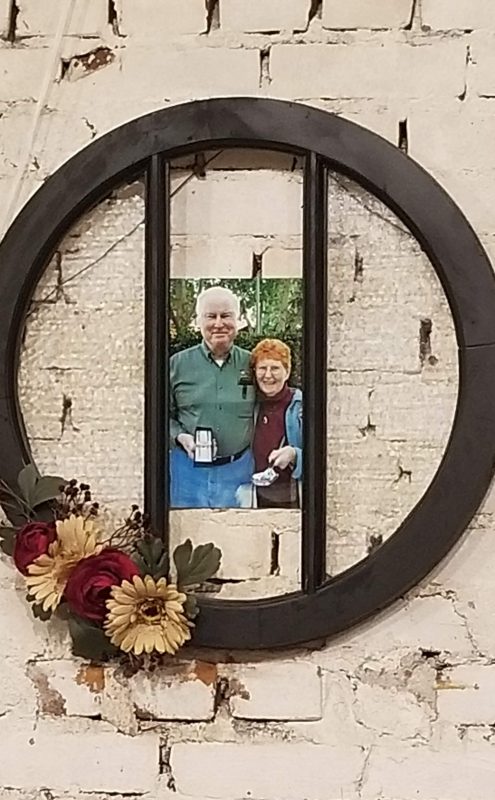 This winery is one of the oldest of the modern wineries in the Livermore Valley (Wente and Concannon, the 2 pioneers who trailblazed the valley over 100 years ago). Started by Fran and Lanny Replogle in the early 1980s, in the century-old farm building originally owned by the True family. Thus, you'll see some wines called "True" wines. This winery is very prolific; growing and purchasing many varietals of grapes. This was the first place I tasted Touriga Nacional from Central California. Outside of Portugal I have only tasted this grape at Fenestra. I was hooked. Lanny could do no wrong in my book! Time evolved and Fran passed away and Lanny is partially retired. They brought in a new winemaker, Aaron Luna, who shares a great knowledge on making many wines.
Aaron, winemaker for Fenestra
Aaron joined us and poured about 9 of his favorite wines. I absolutely loved all of the wines- as usual. Highlights included Conjugation, which has nothing to do with conjugating a verb. It's a term in the chemistry world meaning "Interaction of adjacent bonds in a chemical compound having alternating single and double covalent bonds". Make sense? Nope, not really. Suffice to say it's a Bordeaux blend that has flavors of cherry, raspberry, and dark berries.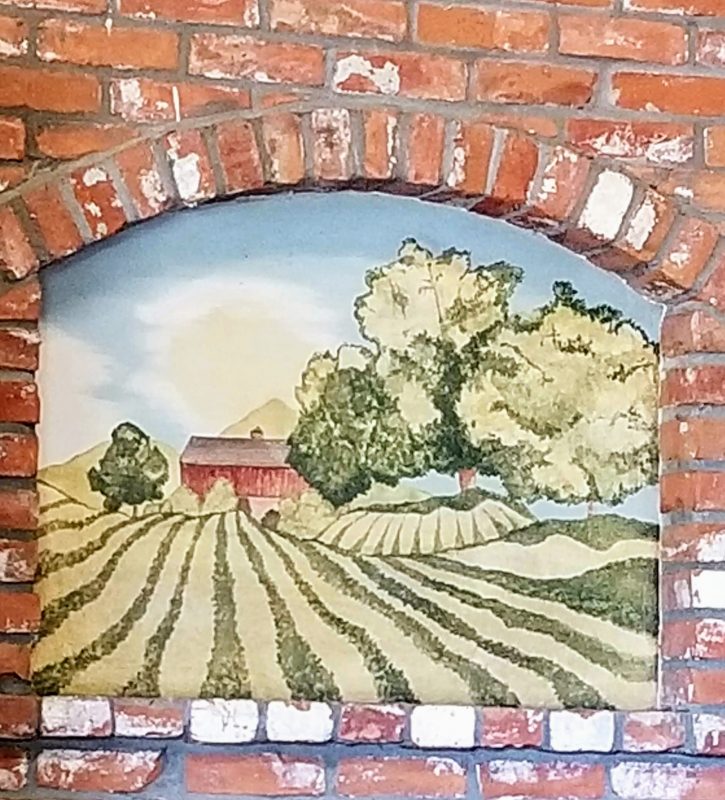 Wente Winery
Carl H. Wente was a pioneer in the Livermore Valley establishing his winery in 1883. His first harvest was 1936 with a Chardonnay. Today they even have their own Chardonnay clone. The Wente family has continued this winery for over 130 years. Karl D. Wente is the current winemaker, and he had to earn his way to the position. It wasn't just given to him. He studied and got his degree, he worked at other wineries to get experience, before he earned his job at the family winery.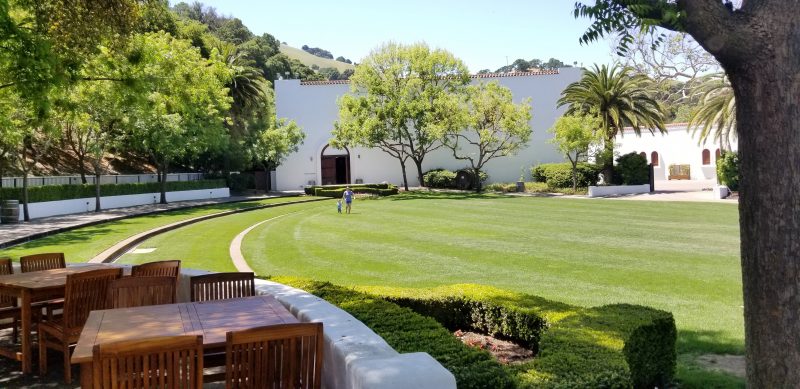 The grounds are well manicured with lush green grass that plays host to outdoor concerts. There are many table settings for relaxing in the fresh air. They frequently have musicians playing on the weekends.
Wente has a restaurant, wine caves, a beautiful barrel room complete with antique hand-chiseled hogshead barrels, an 18-hole golf course and an edible garden.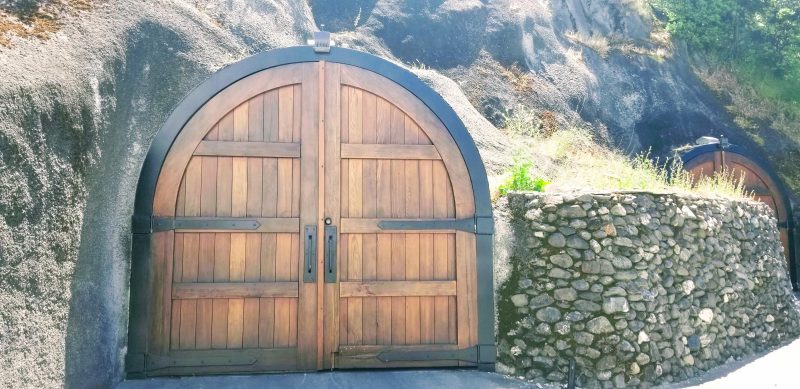 Master Gardener Diane Dovholuk showed us her garden and we tasted a variety of edible flowers that she uses for garnish.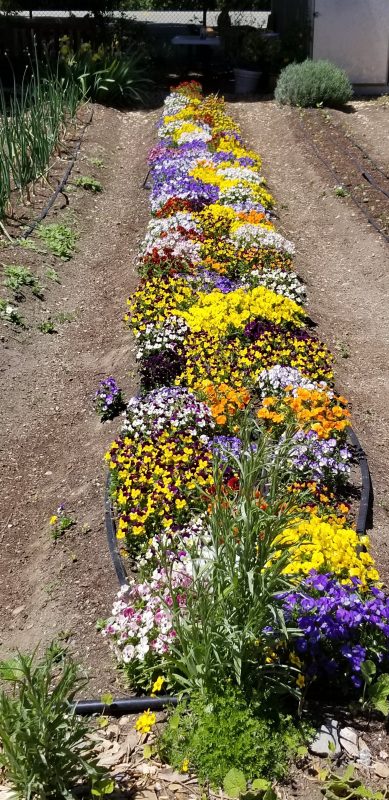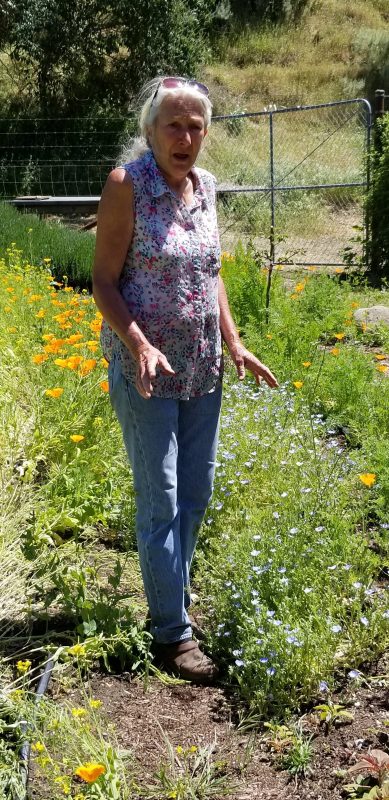 Wente produces multiple wines besides their famous Chardonnay and Pinot Noir. I enjoyed their nth degree Pinot Noir that was layered with strawberry flavors and well balanced. The finish was soft and silky.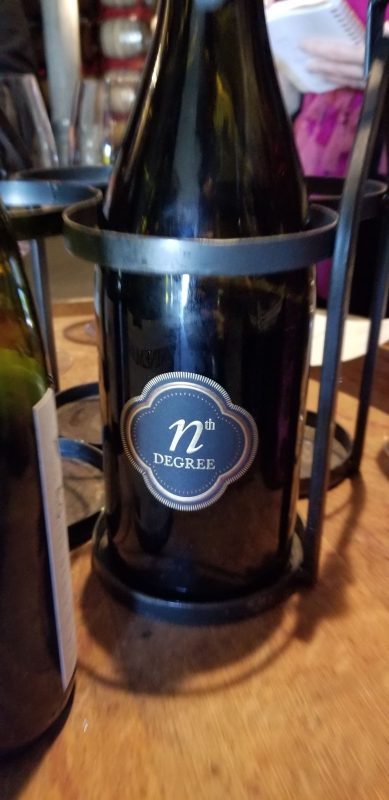 I loved the grapevine that is displayed on the wall. You can see just how large the root system is on a grape plant.