Napa and Sonoma's Older Cousin
Most people think that Napa and Sonoma were the first wine regions in California, but 50 miles south, Robert Livermore planted the first wine grapes in Livermore Valley in the 1840s. In 1882 Charles Wetmore created Cresta Blanca Vineyards, and his dry white wine won the first International competition in France in 1889 – way before the "Judgement of Paris". Then in 1883 Carl Wente and James Concannon started the first two wineries in Livermore Valley.
Livermore Valley played an important part in pioneering wine during Prohibition they produced sacramental wine. The 1960-70s brought the rebirth of the wine industry. Concannon and Wente wineries played a crucial role in expanding wine growth. Wente with the what is now called the Wente Clone of Chardonnay and Concannon with the Cabernet Sauvignon mother vine (which is huge!) that was imported in 1893 from Chateau Margaux of Bordeaux. These clones are the most popular and widely planted Cabernet clones in California and its' premium wine growing regions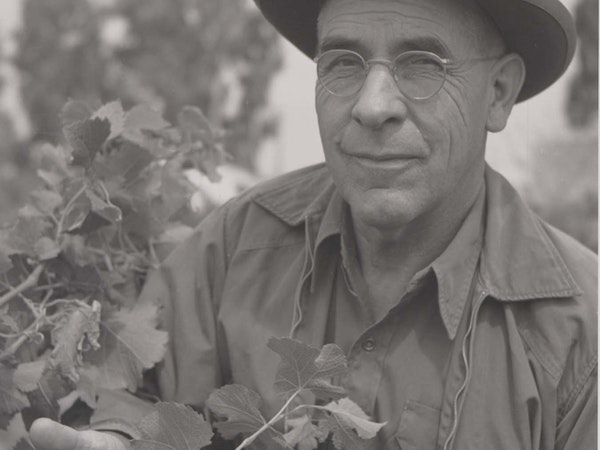 McGrail Vineyards
I was gifted two bottles of wine from McGrail Vineyards to taste and review.
"I've been here since Robert Livermore planted in 1840!" joked Mark Clarin winemaker. He's been in the wine business since 1979. He joined the Wente team "as a young man who didn't know what he wanted to do when he grew up. I've been working on it as we speak!"
"It's been a pleasure to watch the Livermore Valley growth or renaissance. I've watched this crazy craziness. Now we have Omega Road Winery with 1,000 cases more or less. Phil Long went from 1-1000 cases to the sky's limit."
He's been with the McGrail family since 2006. We grow 90% of the grapes that we make our wines out of. When we opened our doors we had one wine- a Cabernet Sauvignon and production was around 1500 cases. Now we have 20+ wines and our case production is 7,000 and heading towards 10,000. At the end of the day, the buck stops here. I grow the grapes, I make the wine. If you don't like the wine I don't have a job tomorrow."
2020 McGrail Vineyards Peyton Paige Sauvignon Blanc
Peyton Paige is the namesake of the first two McGrail granddaughters. The grapes for this wine were picked during evacuation warnings for fires that were rampaging the valley. Fortunately, the smoke didn't affect the wine and the beautiful 2020 weather gave them delicious fruit.
Grapes were whole-cluster pressed with 90% fermentation in stainless steel and 10% in "experienced" oak barrels.
The wine is slightly effervescent My first flavor was pineapple fruit and white peach. Crispy and zesty. I also tasted creosote – like what you taste in Reisling. It had good acid. There were no notes of grass/hay that is so prevalent in California Sauvignon Blanc. I call this a "Patio Wine" perfect for Sunday afternoon on the patio.
This wine would be great with chicken piccata, mushroom risotto or scallops (which I'll never have!)
2017 McGrail Vineyards Cabernet Sauvignon Reserve
If I didn't know this wine was from Livermore, I would have thought it was a Napa Cab. This wine rivaled any of the best Napa Cabs. This wine has won a variety of awards, including 92 points from Wine Enthusiast and the Editor's Choice for their 2016 vintage. Also 91 points for their 2015 vintage.
Mark believes in using a "spice rack"- a blend of French, American and Hungarian oak barrels to get the complex Cabernet flavors of cherry, spicy clove, dark mocha chocolate and toasty vanilla. Winemaker's notes say "the palate matches the nose, but supplements it with density, great structure and notes of plum, lavender and remnants of the tobacco you'd find in an old Cuban cigar box". Bold and smooth tannins make this wine drinkable alone or with food. Any delicious beef will suffice.
For more information on this winery go to: www.mcgrailvineyards.com
For more information on all the wineries of Livermore go to: www.lvwine.org