Entrance Eastern Sierras
There is so much to see and do in this area, it is worth it to spend a few days here. There are a multitude of hikes both alpine and desert, natural hot springs, a Hollywood museum and fun restaurants. It is the entrance to Mt. Whitney, at 14,505 feet, the highest mountain in the lower 48 states. It's a challenging 22 mile round trip hike with an elevation gain of over 6,100 ft. Whew! Have fun! I'll meet you at the bottom with drinks.

We drove to Whitney Portal, the trailhead for Mt. Whitney. There's a beautiful lake and stream along with tall pine trees. I felt like Cheryl Strayed in the movie Wild, when she started hiking the Pacific Crest Trail (PCT) and didn't know what she was doing.
There is a general store there with lots of people making plans and talking about routes. We drove a guy back to Lone Pine from here and had a chance to talk to him about hiking the PCT, which he does frequently. He had hiked it 45 times. If you're thinking of hiking this, make sure you get a permit. Here is a great website I found that gives you all the details about preparing to hike. https://hikingguy.com/hiking-trails/hikes-around-mt-whitney/mt-whitney-hike/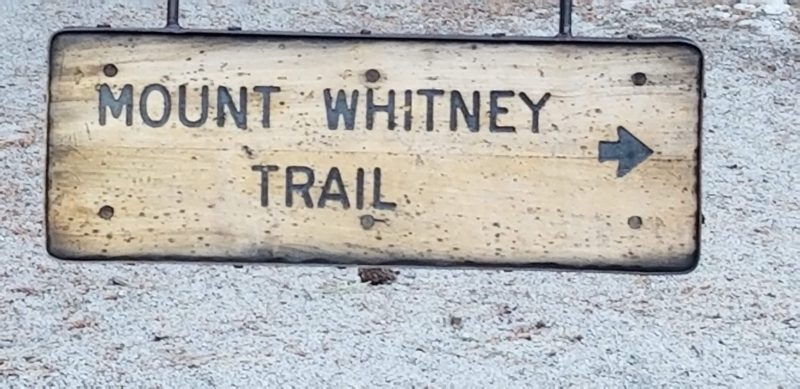 Just west of town, on Movie Road, is a remarkable rounded rock formation and eroded hills leading up to the jagged Sierra Mountains. The backdrop of the jagged peaks is stunning. Around 150 movies and tv shows were filmed here. You can just imagine a cowboy movie and the hero riding on his horse through the hills and into the sunset. It's great to walk around here. Look for the eroded arches.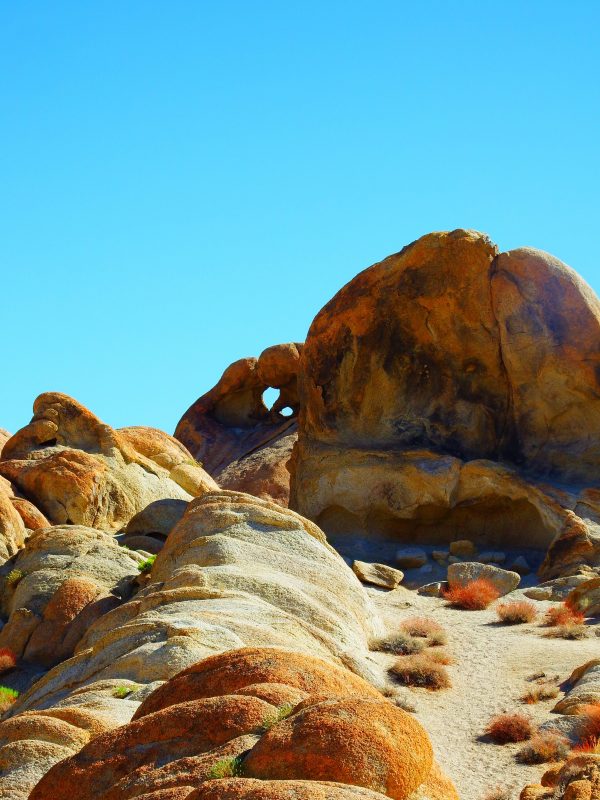 On one of our hikes I was fortunate to find a horny toad.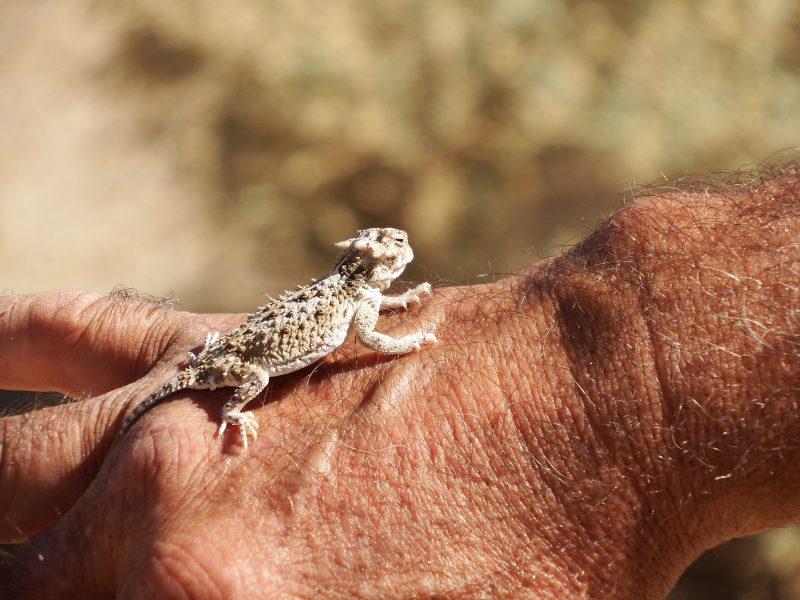 Museum of Western Film History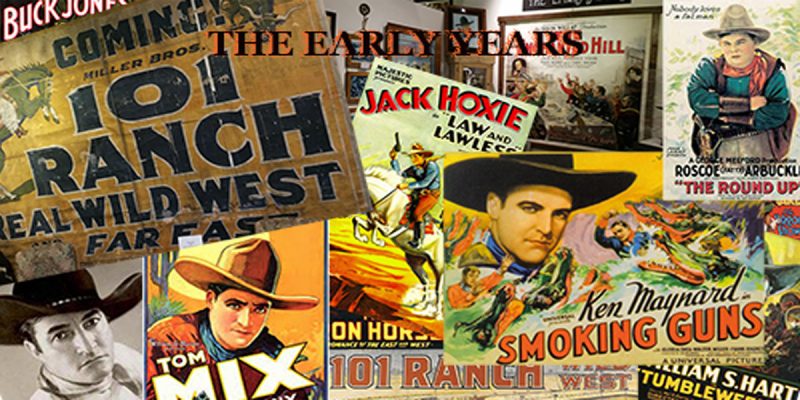 Although I didn't visit here, it is really worth a visit. If you're a Western film fan, this stop is a MUST! There are approximately 40 exhibits of iconic movie and TV heroes and heroines of American Cowboys of the 1800 and 1900's. Every year the museum hosts the Lone Pine Film Festival in October. This year they're going to have an in-home Watch Party due to the pandemic. Check out https://www.museumofwesternfilmhistory.org/special-events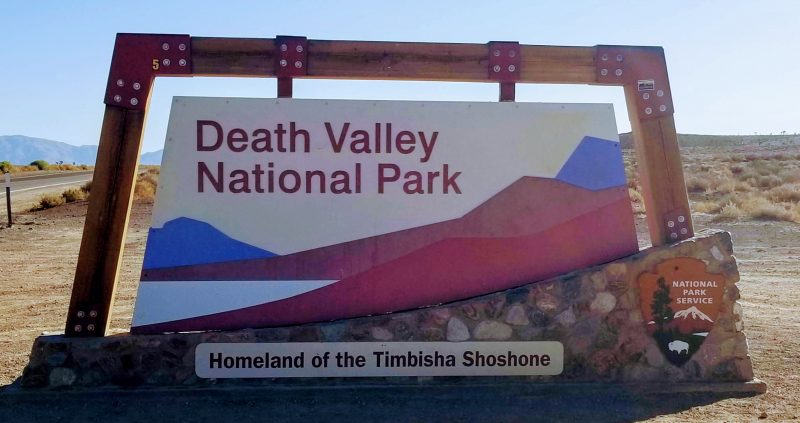 I've always been afraid to go here because my dad told me stories of how he and my mom got lost here on their honeymoon back in 1952. I was afraid that I would get lost and die in the heat. But now, after having been there and getting a map of the park, I'm no longer afraid.

This is a great day trip from Lone Pine. Plan for the entire day. You will want to stop and take lots of photos. The valley recently registered the warmest temperature- ever- on the planet at 130° F. If you go in the winter, be equally careful, as it can get extremely cold there and even flood in flash storms. It's 100 feet below sea level and has a multitude of rock formations.
Bad Water Basin is 279 feet below sea level. How interesting that the lowest point in the western hemisphere is 80 miles to the east is Mt. Whitney, the highest point in the hemisphere. You can walk out to a basin and have a look/see. Because of the water freezing/thawing/evaporating the salt crust has hexagonal honeycomb shapes.
We made a stop at The Inn at Death Valley for a drink and some air conditioning. I highly recommend this green palm oasis in a lot of rocks.
There are a few short trails you can take, to get you out of your car. We hiked The Golden Trail, which as the name says is gold! Make sure you have a hat and lots of water.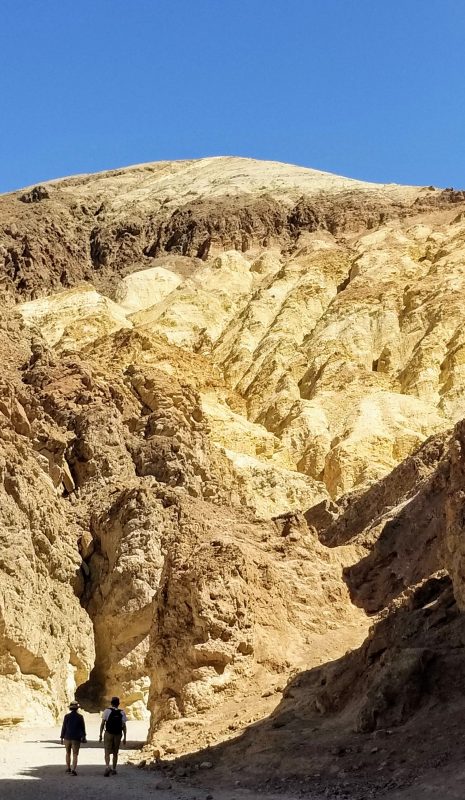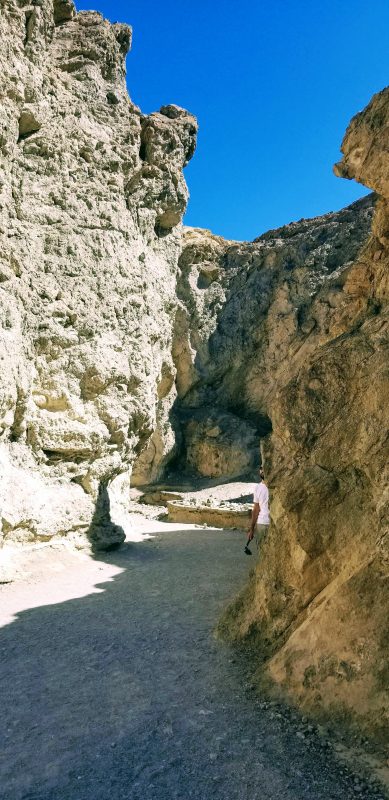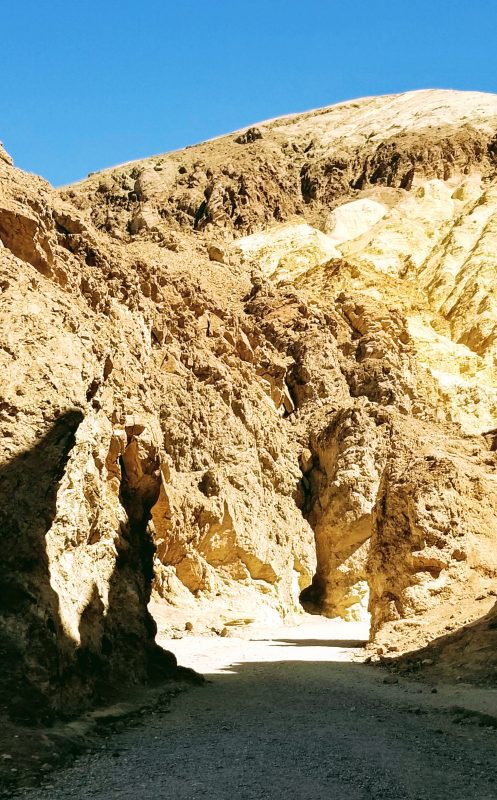 I recommend a jump in the pool when you get back to Lone Pine with a cold beer or cocktail. Just watch the steam come off of you!
Stay tuned for Part 3 of Highway 395
To read the full article go to: https://issuu.com/foodwinetravelmagazine/docs/decemberfwt/94