The Wine Review Council gathered to taste, review and pair wines with foods. I was gifted some wines from the Livermore Valley Vintners Association. Based on the great wines I've been tasting from this area, I was very excited to see what is happening with their white wines. Here are three wines that I thought were stellar. They just keep getting better and better!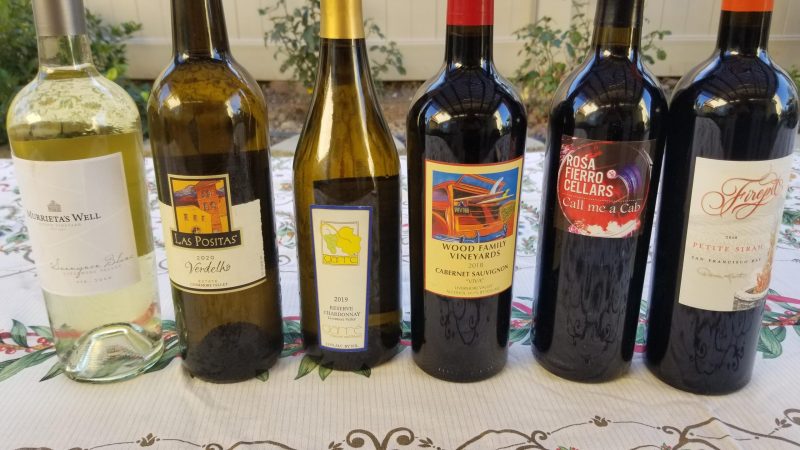 Garré Vineyard and Winery,
2019 Chardonnay Reserve
Chardonnay Reserve is a Gold Medal winner at the prestigious San Francisco Chronicle Wine Competition. Priced at $42.00, this is a wine that you want to have for a special meal.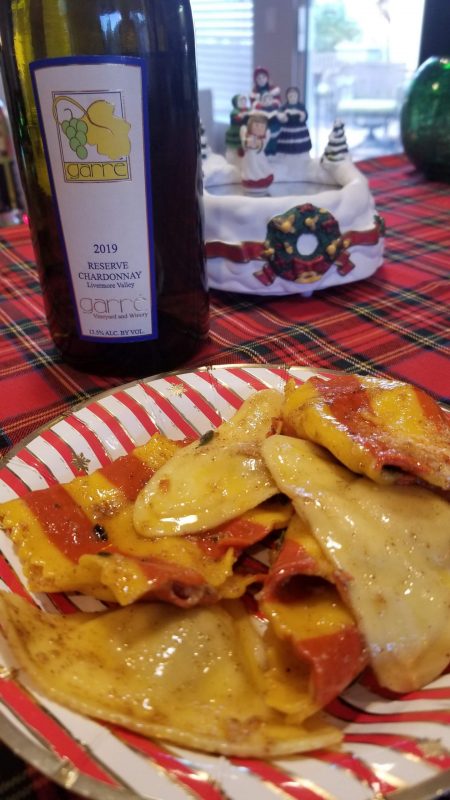 It is a moderately oaked wine and I really like a lightly oaked Chardonnay. It has aromas of golden apple, toast, apricot and buttered popcorn. The silky mouthfeel tempers the acidity. I got flavors of apple and pineapple.
This was paired with lobster ravioli and a butternut squash ravioli in a sage brown butter sauce.
I didn't taste the lobster ravioli, but the butternut squash is one of my winter favorites and it paired nicely with this wine.
Las Positas Vineyards 2020 Verdelho
You don't see a lot of Verdelho in California. The grape comes from Portugal and is the main grape in the fortified dessert wine from the island of Madeira. Lately, winemakers are having fun with the challenge of making a dry wine.
This wine is almost a spritz. It is acidic and has a bright nose full of fruity aromas. Honey-like aromas and honeydew melon flavors make this wine so tasty. The acidity is a nice level of acidity- somewhat tangy.
We paired this wine with a Sweet Potato and Pear soup, served with a topping of maple cream and prosciutto.  The entire group of wine writers loved this wine, and the food pairing. It was stellar.
Murrieta's Well 2020 Sauvignon Blanc
This vineyard was first planted in the 1880s with cuttings from Chateau d'Yquem, a wine legacy in France that has been around for 400 years. They have a truly fascinating story- if you're interested you can read all about this winery at https://yquem.fr/
At first, I was wondering how the price could be $50.00 a bottle but after hearing about its heritage and tasting this amazing wine, I can totally see how the price is justified.
The wine is barrel fermented with aging on the lees. You don't see this very often. It has aromas of lime zest, green apple and kiwi. The flavors are layered with floral notes and a gravelly minerality.
We felt this wine could hold up to some strong foods and it did. It was paired with a Julia Child recipe of baked cucumber with feta and rosemary. For me, a non-cucumber lover, this pairing was awesome.