1 camp, 10,000 lives and 10,000 stories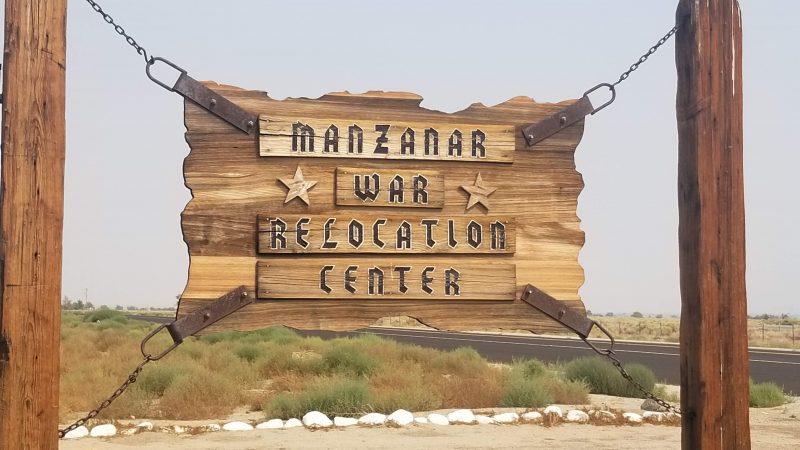 After the December 7, 1941 attack on Pearl Harbor by the Japanese, then President Franklin D. Roosevelt, fearing that Japanese Americans might sympathize with Japan and work against the US, signed an executive order allowing military personnel to remove any or all persons in this category residing in the West Coast. Over 70,000 US citizens and immigrants were given days or weeks to wrap things up; close their businesses and houses and pack only what they could carry. Families were separated. There was no consideration for them being "people". It's hard to fathom that this would happen in America.
I don't know about you, but I was never taught about this in any US history class I took in High School or College.

Manzanar housed around 10,000 people at the height of the incarceration. 36 residential blocks, each block had 14 barracks. There were also men's and women's latrines, a laundry room, an ironing room, a mess hall and a recreation hall. Today only 2 barracks are standing.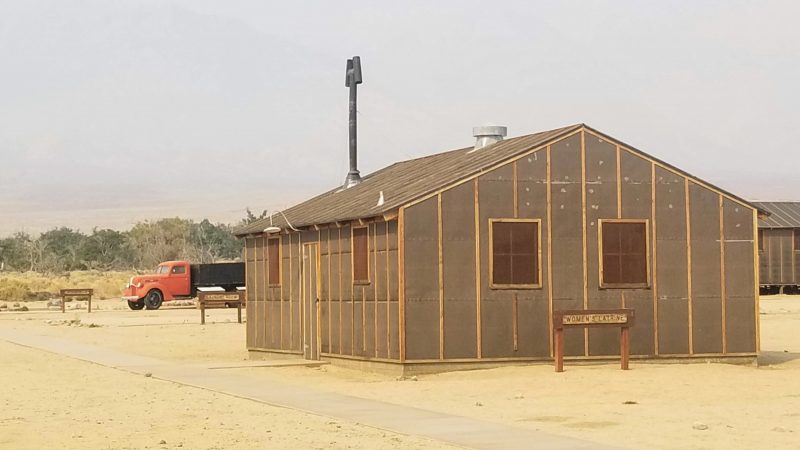 Manzanar was self-supporting, growing their own food, making their own cloth. They even wove camouflage nets for the war effort. They had shoe and typewriter repair shops as well as soy sauce and tofu processing. A clothing factory made uniforms and work clothes for the nurses and mess hall workers and a furniture factory made desks, chairs, baby cribs and toys.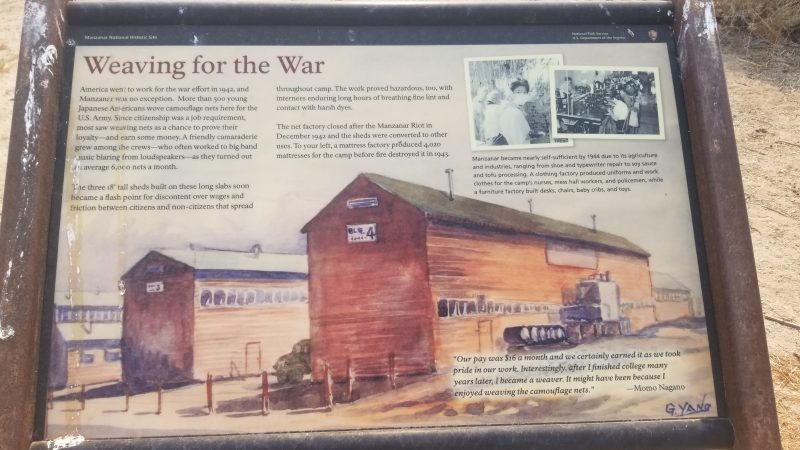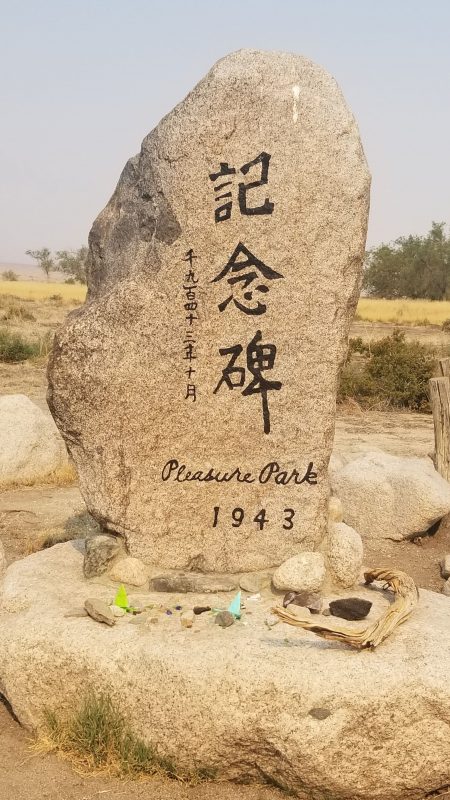 Japanese landscape designer Kuichiro Nishi and floricurist Tak Muto, created an oasis of beauty of solitude in the rock gardens called Pleasure Park. Internees and staff gathered regularly here in friendship.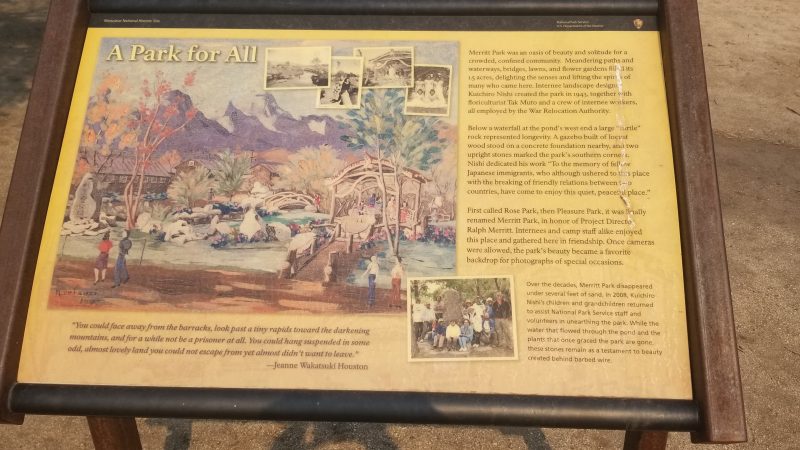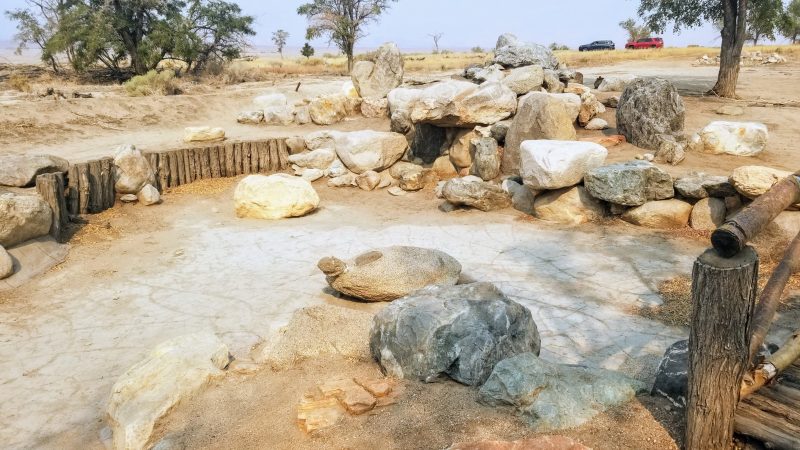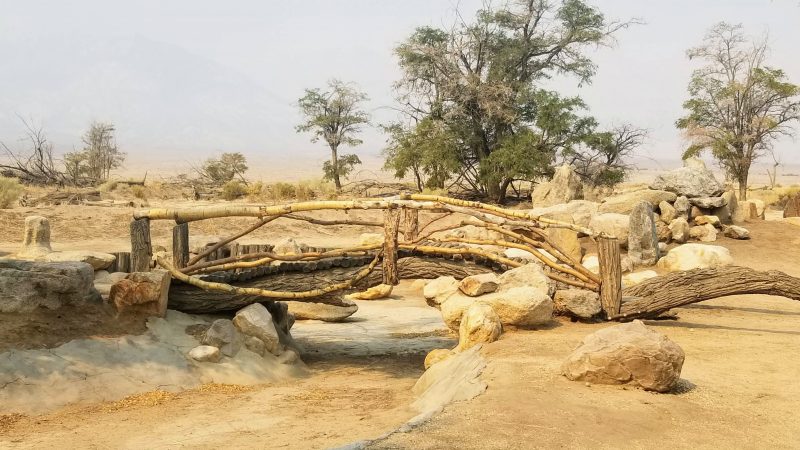 There is a cemetery complete with many origami cranes.
Big Pine
Copper Top BBQ, Where Food Makes Friends

We headed north on Highway 395 and were passing through Independence, the county seat, when a cloud of smoke wafted across the highway. The scent of BBQ was extremely strong. Screech! My husband swerved and flipped a U-turn to follow the smoke. When the smoke cleared we saw a tiny roadside restaurant called Copper Top BBQ. This super popular outdoor BBQ is always busy. In 2015 Yelp named them the Best Restaurant in America.
They specialize in Santa Maria tri-tip, pulled pork, burgers and ribs with their special signature rub. Some tasty side dishes are potato salad, Mac and Cheese and green chili with beans.
Trust me, you want to make sure you stop here for lunch, snack or dinner. They're open Wednesday through Sunday 11am-7pm. With a backdrop of the rugged Eastern Sierra mountains, the smell of bbq and a beer, it's a great setting for a meal.
Ancient Bristlecone Pine Forest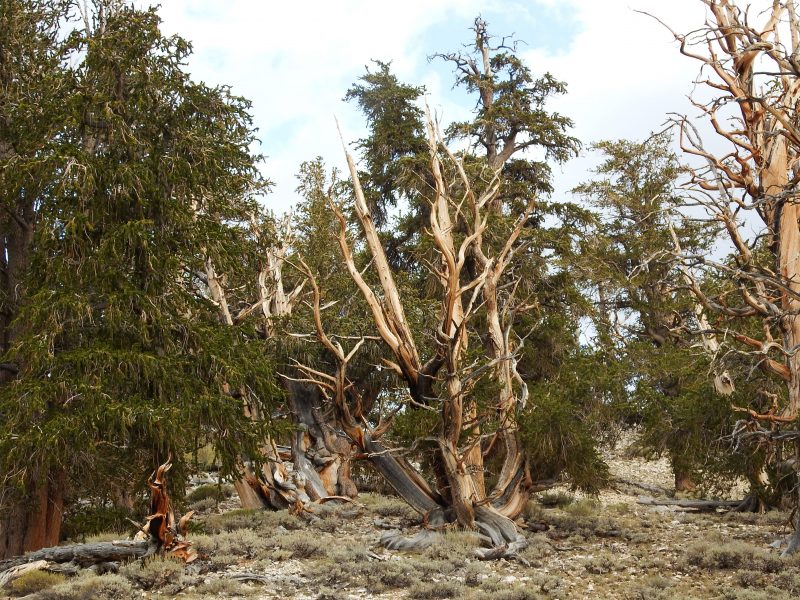 The Bristlecone trees are the oldest known trees in the world. Some are over 4,000 years old and have twisted and gnarled limbs. It's worth it to take a side trip to see this forest. Seeing these majestic pines thrive in a very inhospitable environment of weather extremes and poor dolomite soil. They thrive where other plants can't grow in this soil.

According to Wikipedia: "The wood is very dense and resinous, and thus resistant to invasion by insects, fungi, and other potential pests. The tree's longevity is due in part to the wood's extreme durability. While other species of trees that grow nearby suffer rot, bare bristlecone pines can endure, even after death, often still standing on their roots, for many centuries. Rather than rot, exposed wood, on living and dead trees, erodes like stone due to wind, rain, and freezing, which creates unusual forms and shapes."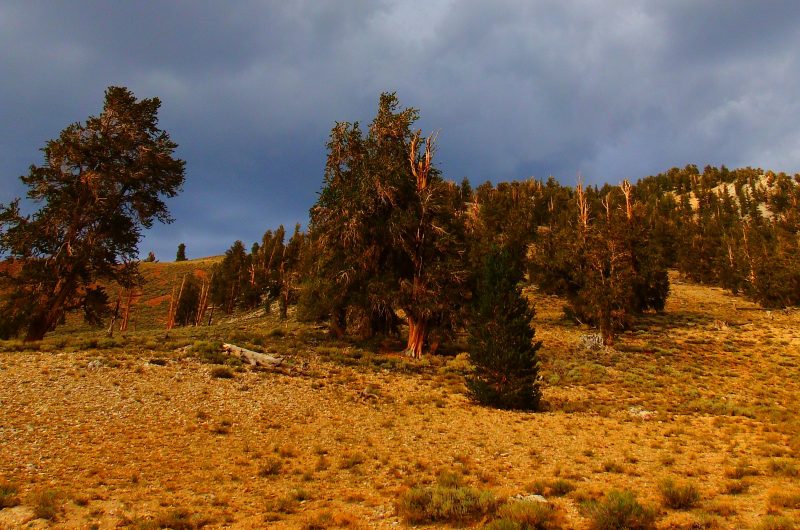 We went in search of Methuselah, which is verified to be 4,852 years old. The specific location is kept a secret, so we don't know if we actually saw it or not.

Next up Bishop. See part 4 to read about Schat's Bakery and the Milpond Music Festival and mountain hikes.

To read the full article click here: https://issuu.com/foodwinetravelmagazine/docs/decemberfwt/94