Discovering the Baja California Wine Region Published in San Diego Woman Magazine, March 2008 By Robin Dohrn-Simpson   "You go to the house with the three green arches and turn right, follow the dirt road, through the vineyards, cross the stream then follow the signs of the Kremlin. After about two miles you'll see some large trees, that is the Russian Winery. You can't miss it." This is how it is winetasting in ...
Chuao Chocolate Southern California's on artisan Chocolate shop Published in San Diego Woman Magazine March 2008    On Valentines Day, year after year, I go to University Town Center or Encinitas to the Chuao Chocolate Café to purchase chocolates for my honey. I join a line of caring and thoughtful men who gladly make the trek to please our valentines. I am the lone woman in line. I hem and haw and can't decide ...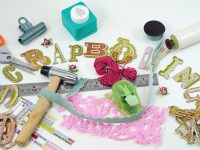 I love, love, love to scrapbook. I love textures, colors and design. I would love to do your scrapbooks for you. Some ideas of scrapbooks are: Family vacations Christmas - through the years Different holidays - through the years Birthdays - through the years Wedding Album 50th Anniversary Album Heritage (Ancestory) Album - for all those old family photos that have been handed down from generation to generation Special birthday album - where you get comments from friends, relatives, ...