If 2020 has taught us anything, it's how to rethink and rework events and happenings in our world. And that's exactly what the Art and Wine Festival staff did. Over the past few years, the Festival, which benefits the Ramona H.E.A.R.T. Mural Project, has been held on one day at a ranch in Ramona. Previously attendees gathered, meandered the ranch, tasted wines and bites from local restaurants and wineries. Artisans set up tents with their wares. Painted and designed wine barrels were displayed and then auctioned off by an animated auctioneer.
The Ramona H.E.A.R.T. Mural project states its mission as: "The Ramona H.E.A.R.T. Mural Project's mission is to encourage economic vitality by increasing tourism, promoting community pride, and celebrating our rich cultural heritage through an outstanding outdoor visual arts program."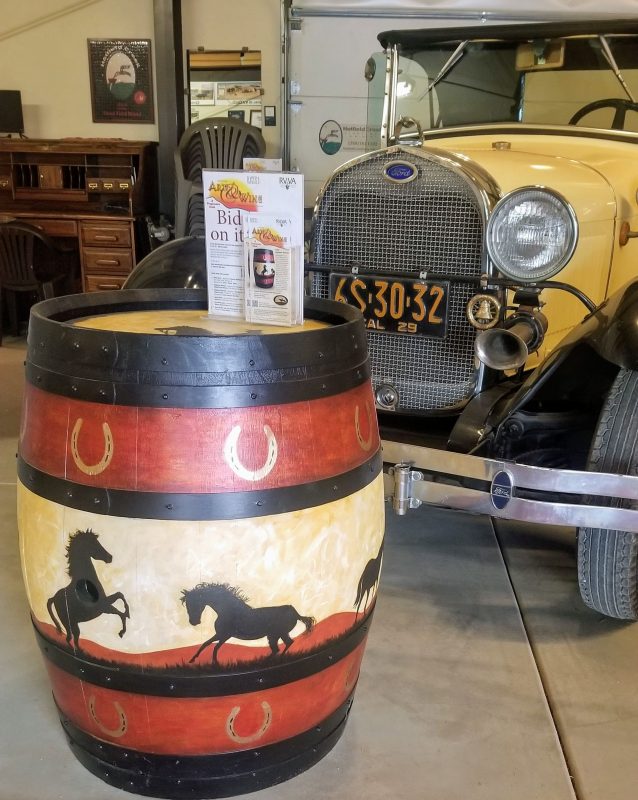 Along comes a pandemic and we can't safely gather in numbers. So planners pivoted and reworked the structure of the festival. This year it was a 3-day progressive event hosted on the grounds of six wineries. Two restaurants and caterers to pair gourmet bites with the featured wines at these wineries. Each winery also hosted local artisans.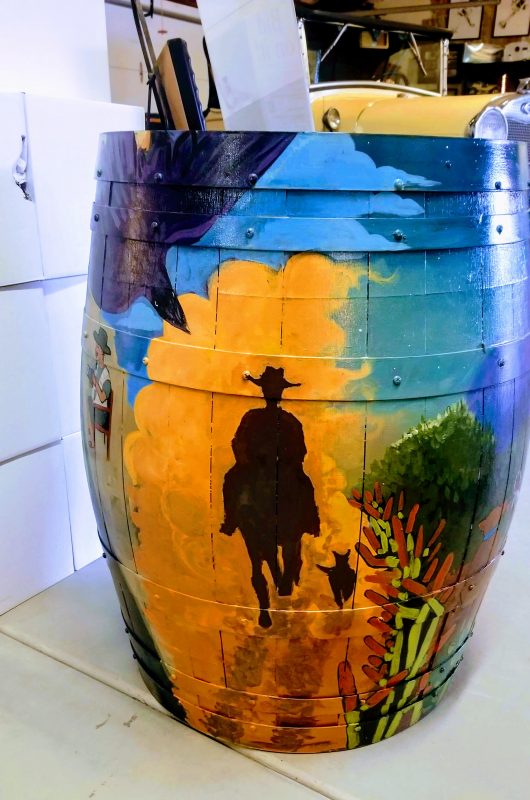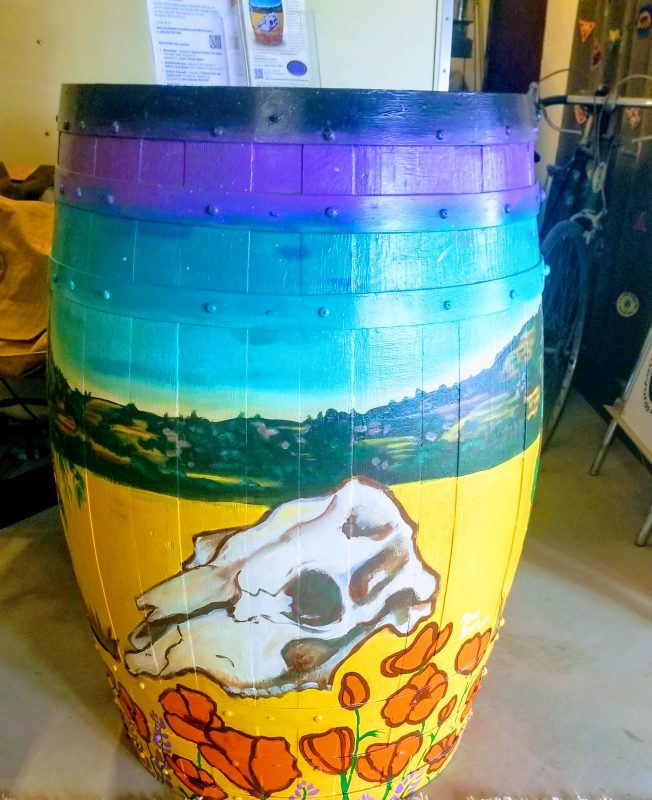 To fund the murals displayed on buildings in Ramona, local artists volunteer their time to design and paint wine barrels which are then auctioned off and the proceeds go to fund the murals. The auction was also unique being online.
I was able to visit four of the wineries including Hatfield Creek Winery where the barrels were displayed for the weekend.
Milagro Farm Winery
Farmhouse 78 Country Eatery paired a macerated dark fruit and goat cheese phyllo tart with cherry and blackberry with a Milagro Barbera.
Ramona Ranch Vineyard and Winery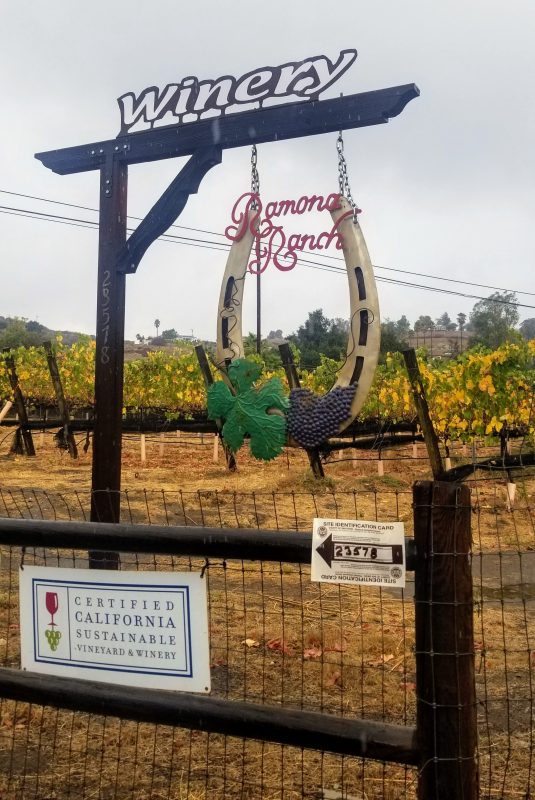 Farmhouse 78 Country Eatery paired a woodland mushroom and pecorino phyllo tart with a drizzle of truffle oil with Ramona Ranch Sangiovese.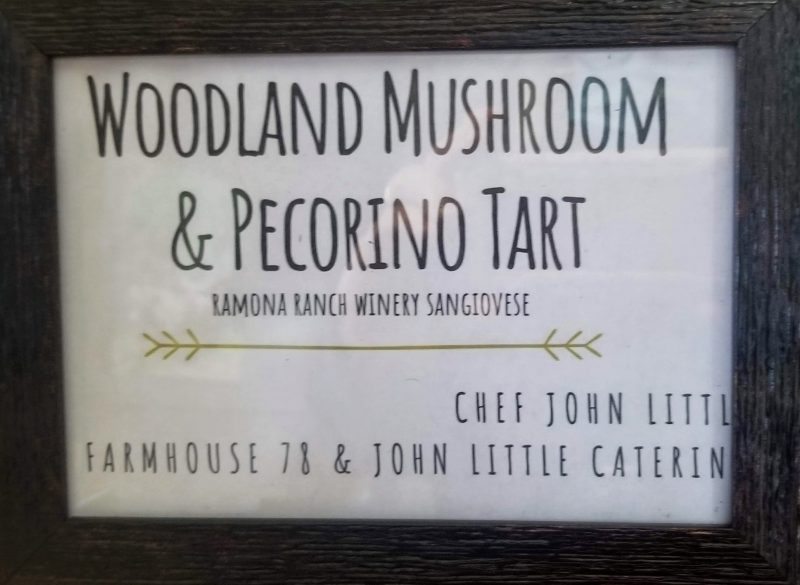 Ramona Gold Olive Oil had a booth selling local olive oils. Their oils a robust and balanced with hints of grass, green almond, green tea and a pleasant bitterness.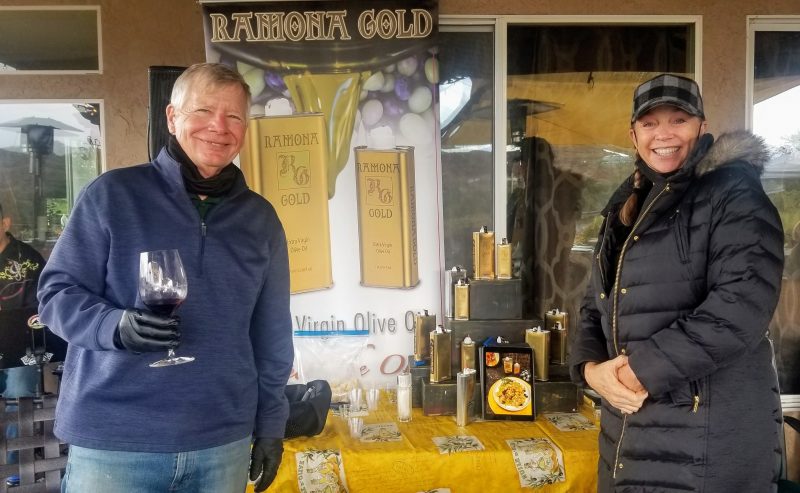 Correcaminos Vineyard
Something Delicious Catering paired pizza truffles with Italian sausage, pepperoni, Sundried Tomatoes, mozzarella cheese in a savory bread with a 2017 Desperado, a 50/50 blend of Zinfandel and Syrah.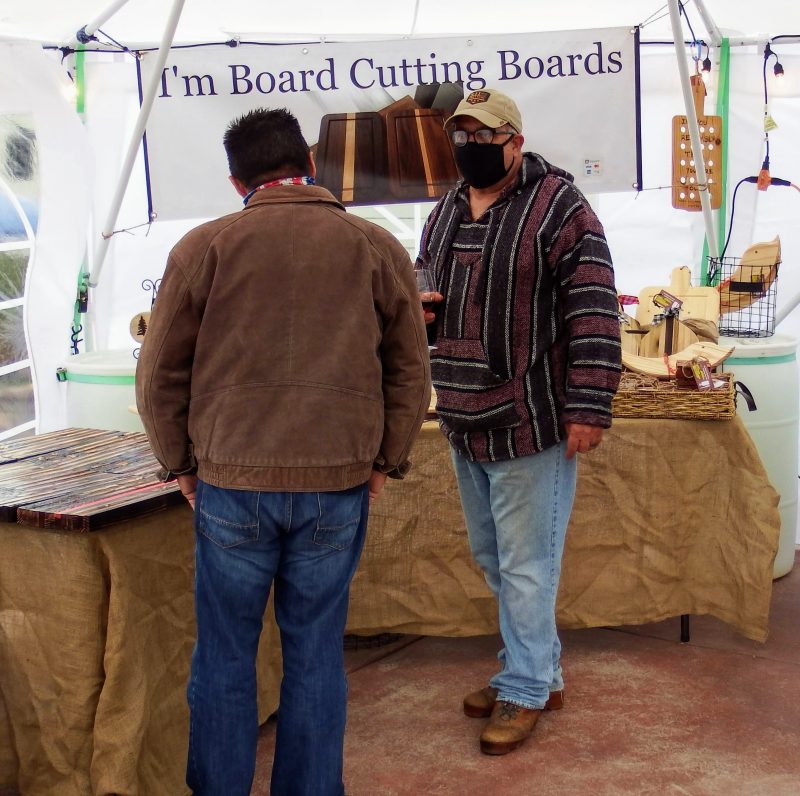 Hatfield Creek Vineyards and Winery
Hatfield Creek Winery, still riding high after winning the Sunset International Wine Competition for their Estate Petite Sirah, hosted the event. That is apropos since Elaine Lyttleton, winemaker and co-owner of the winery also is the brain child behind the mural project.
Something Delicious Catering paired fig, goat cheese and fennel shortbread with a 2019 Zinfandel. Unfortunately, I got here too late to taste the wines and appetizers.
We'll see what happens in 2021. Maybe they'll go back to a one-day event at a local facility, or maybe it'll be like this year- a weekend event at a variety of wineries. Stay tuned!