Spring Mountain District, Napa Valley
From a lifeguard on the beaches of Santa Monica to a student at Berkeley, Stuart Smith liked wine more than beer. As a senior, he became an inner campus exchange and bought an option at a winery for $500. Stuart knew he didn't want to live in Southern California anymore. Napa Valley at that time was very rural, grapes were not the prominent crop, it was cattle that sustained the valley. Stuart found everyone in the valley to be very friendly. Eventually, he taught for 10 years at Santa Rosa College and became a teaching assistant at UC Davis.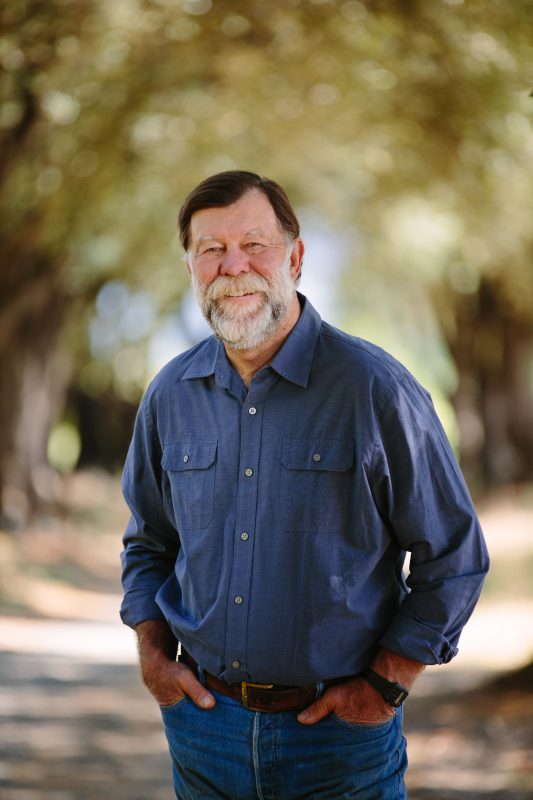 Fast forward to 2020 and Stuart is the general partner at Smith-Madrone Winery in Spring Mountain, Napa Valley. Spring Mountain is cooler than the valley floor in Napa. In August, the fog comes in and sucks in the fog all the way to Sacramento Valley- it's very cold and comes from Sonoma/San Francisco Golden Gate area.
They are sustainably farming the 200-acre ranch with 38 acres planted with grapes such as Chardonnay, Riesling, Cabernet Sauvignon, Cabernet Franc, Merlot and Petit Verdot. They are also pioneers in dry-farming (No supplemental irrigation given to the plants- only what nature provides), you have smaller berries and they have a higher juice to skin ratio. The skin is where the flavors are and we feel we get better flavors. Vines turn from a growth stage to a ripening stage earlier than when irrigating. "It's not sexy, but it's the best management practices incorporated into it economically. We think that makes for a better wine," Smith said. "Also, we want to be good neighbors and be socially responsible. Since California is essentially a desert, we use less water. We irrigate when the vines are young, but cut them off at about 6 years."
The winery is a family affair with Charlie, Stuart's brother, becoming the winemaker and Sam, Stuart's son becoming the assistant winemaker.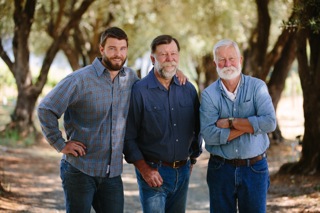 2017 Chardonnay (retails at $40)
I was gifted a bottle of this Gold medal award-winning Chardonnay to taste the flavor of the winery. I was advised to chill the wine to wake it up. My first taste was a tremendous explosion of fruit, full of minerality. True to Napa Valley it is well-balanced acidity and complex. Tastes of lemon and citrus were strong in this beauty. It was fermented in stainless steel before being moved to new French oak barrels for 10 months. Stuart likes these barrels because due to the tight grain it doesn't express the oak too much.
In my opinion, there is nothing like a Napa Chardonnay (and a Napa Cabernet Sauvignon).
Where does the name come from? It's a tribute to the Smith brothers and the predominant tree on the ranch. The Madrone is an evergreen with a red-brown trunk and branches. In spring the tree bears lily-of-the-valley-like flower clusters; in fall orange-red berries appear.