One of the things I've learned in my years of travel is to find out where the good restaurants are beforehand. When you're traveling you don't have the luxury of trying a few- over time. I've had too many disappointments along the way. So, now I ask people where they recommend. This makes me much happier. I don't waste my calories on meals that do not delight me. Better yet is to go on a food tour. The tour guide/company have done hours of research on the best places to eat, the best – insert your food of choice here- tacos, salads, steaks, whatever. That is definitely the case with Vallarta Food Tours. I took a Food Tasting and Cultural Walking Tour with two foodies who both loved to cook and loved to show people cool places.
In Mexico, street food is everywhere. It is generally very good and in most cases is associated with a restaurant. But you will find some that cook out of their home and then bring the food to their stall. This was the case at the first stall we tried. The family cooked at home, every afternoon and evening, preparing for the next day. They brought the food to the stall early in the morning. This first stop- a nameless stall on a side street, focused on curing hangovers with their fatty meats and zesty spices. The lines were so long to get food, we were glad our guides "knew someone who knew someone" and could buck the line. These tacos were so tasty, gooey, chewy meat with Mexican spices. We sprinkled lime over it and garnished it with cilantro. A perfect way to start the morning.
Back on the bus for the next stop for Octopus Tacos.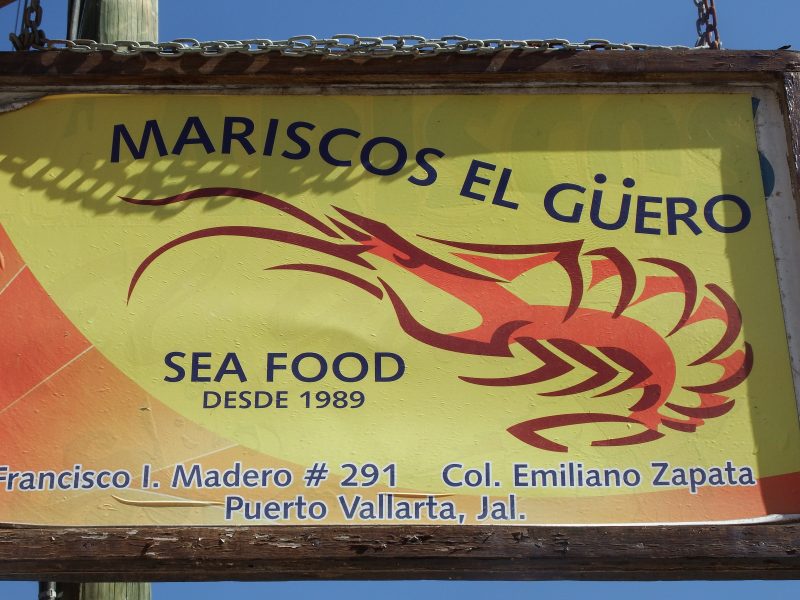 Back on the bus for one last stop. This stall is an example of a typical sit-down restaurant that has a stall outside for the casual diner. Here we tried Marlin Tacos. I know what you're saying. Marlin isn't good eating fish. Well, that's what I thought too, but now I know better. It is good eating. We each enjoyed a marlin taco with many different salsas and types of lettuce or cabbage to garnish.
I'm really glad that I took this tour. I'm somewhat of a chicken and would never have tried an Octopus Taco nor a Marlin Taco. And I'm here to tell you that they were both delicious. And I survived!!
Vallarta Food Tours can be found at www.vallartafoodtours.com or call 322-181-7196. They can customize the tour to whatever you're craving or wanting to learn about.