Terroir, Vines and Spirit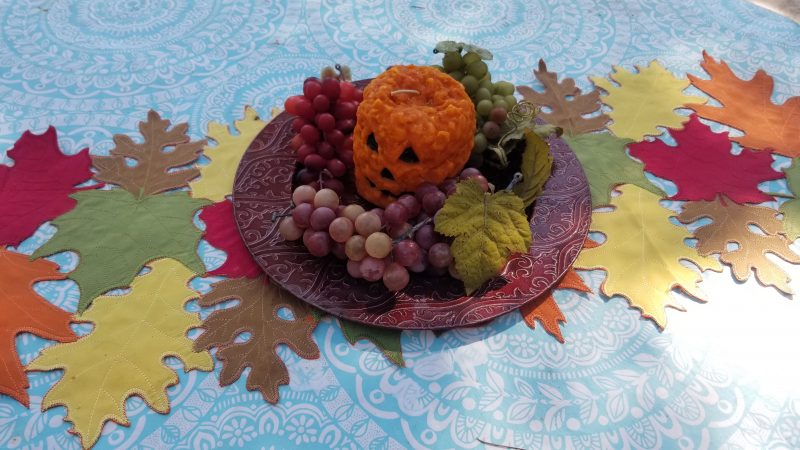 We Wine Review Council members have had our challenges at getting together this year due to concerns about COVID-19 and gatherings. However, we finally found a date that we were comfortable with where we could gather outdoors and social distance comfortably in my backyard. We gathered on Patio 2 (we have a few patios in our tropical paradise of a backyard). We had a wide variety of wines to try and pair with foods.
Six writers and photographers gathered to taste the latest wines from Ramona CA, Napa CA and Ashland OR. The system we have adopted is each writer is assigned a wine that we are going to review and pairs it with food that they bring to the gathering. We taste the different wines with the intended foods and then see if they work with other foods- mixing and matching. We have made many discoveries with this method.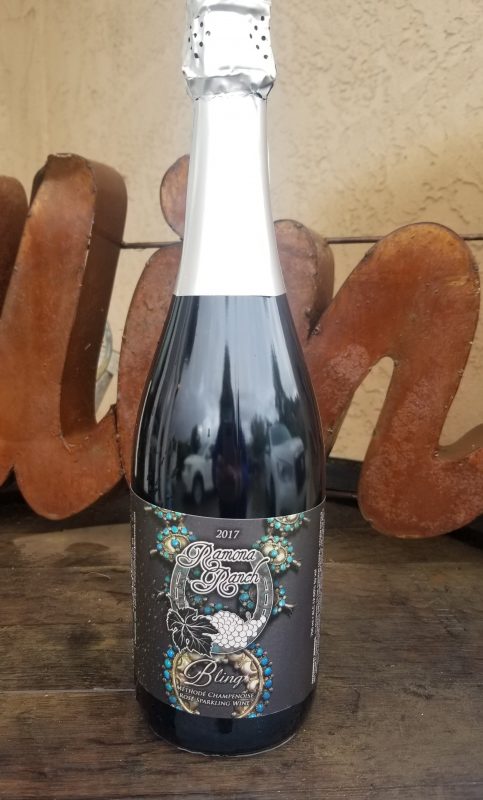 Ramona Ranch Winery, Ramona CA, 2017 Bling

I opened the afternoon festivities with a bottle of local sparkling wine. Although this wine wasn't sponsored as the other ones were, I love this wine and wanted to show my fellow writers what fun things are happening in Ramona. "This wine was made for the Ramona Ranch Winery in the Méthode Champenoise (or traditional method). We named it Bling, because everyone needs a little bling in their life," winery co-owner Teri Kerns said.
"The rosé wine offers crisp stone fruit and red fruit aromas, combined with vibrant acidity and energizing fine bubbles. Because our sparkling rosé has a balanced and rich body, consume on its own as an aperitif, pair with any main dish, or even use it as the base in a sparkling cocktail," Teri said.
Anchor Valley, 2018 Pinot Gris

What happens when two rock and roll entrepreneurs go wine tasting in Southern Oregon and meet a rock star winemaker Matthew Cates? They form a new winery and call it Anchor Valley, of course! Situated in the Rogue Valley in Oregon, which comprises Medford, Ashland and Grants Pass.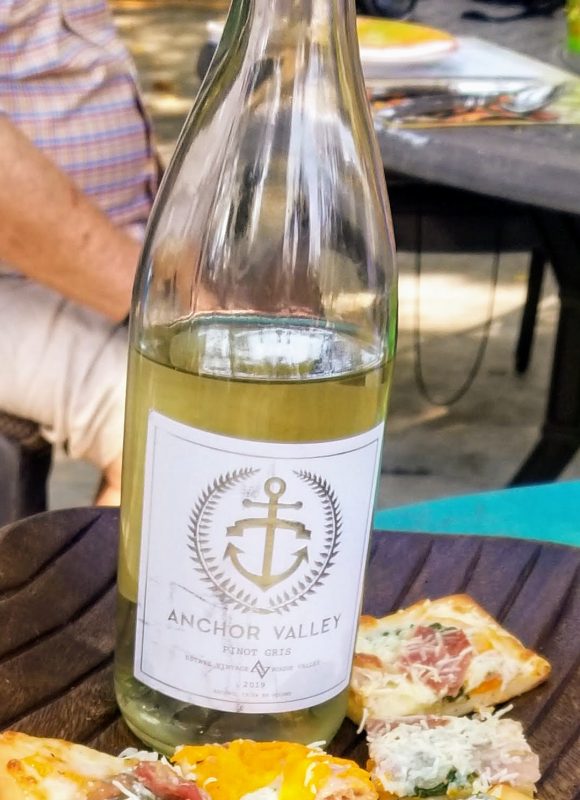 The Pinot Gris comes from the Anchor Valley Vineyard, Eagle Point. Generally Pinot Gris is a mild wine, great for sipping on the patio on a Sunday afternoon. This wine, however, was not like that. Yes, it is fresh with hints of lemon, green apple and a bit of what we call "wet stone". The tasting notes on this wine also say tastes of jicama flesh and sweet nectarine. This was paired with Prosciutto, Tomato and Spanish Spinach mini pizzas. The wine really held up to the food.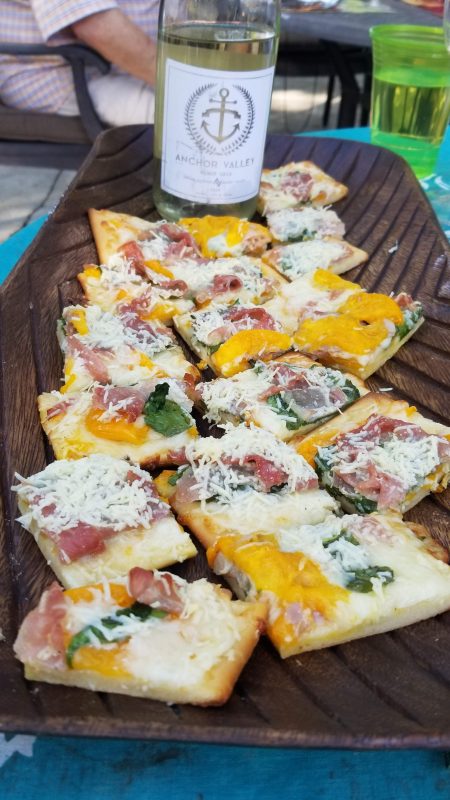 Tres Sabores 2019 Sauvignon Blanc
(Farina Vineyard/Sonoma Mountain)
I love following women winemakers and Julie Johnson, owner and winemaker of Tres Sabores (Three Flavors: the terroir, the vine and the spirit) Winery of Napa Valley is an inspiration. She helped co-found the famous Frog's Leap Winery in 1980 and has branched off to her own winery in 1991, becoming Napa Valley's first certified organic winery/vineyard. The Wine Review Council tried two of her wines and fortunately Julie has supplied us with a recipe for both of these wines.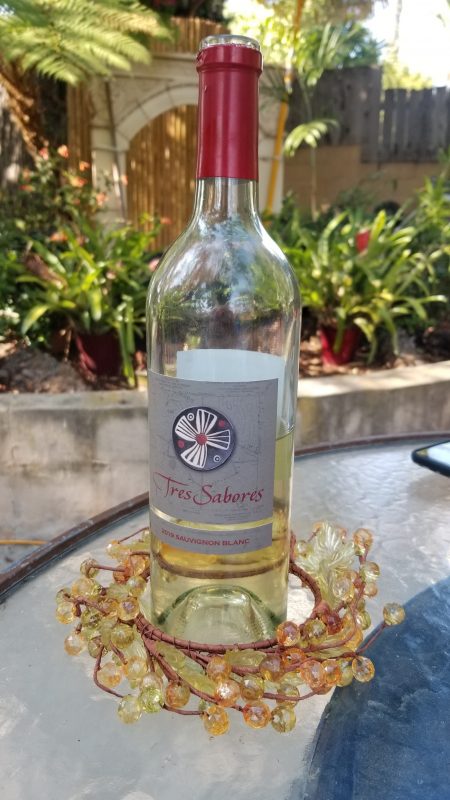 I spoke with Julie when deciding what wines she wanted to send for review. Besides making wine and tending to her olive trees, she loves cooking and eating. "I post a variety of recipes on my website for people to try with my wines," Julie said.
I have a hard time explaining Sauvignon Blanc, so I will use Julie's words: This wine has flavors of "white nectarine and heirloom cider apples, honeysuckle and citrus zest."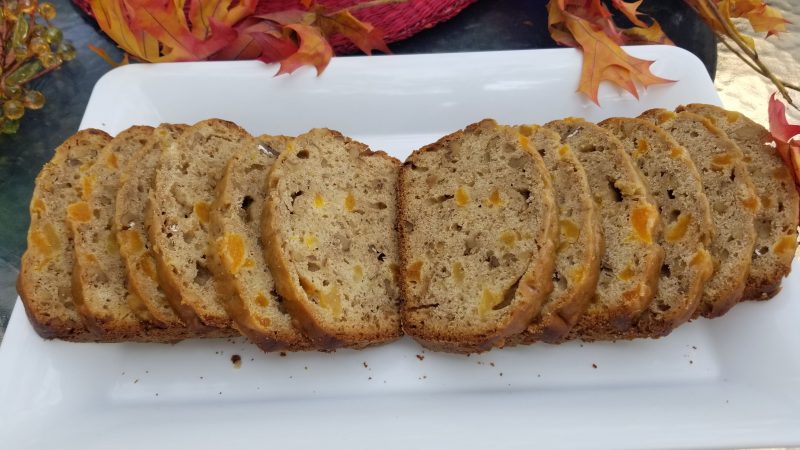 We paired this wine with Apricot Walnut Sourdough Bread with this wine and loved the sourdough flavor with this wine.
Tres Sabores 2019 "Ingrid and Julia" Rosé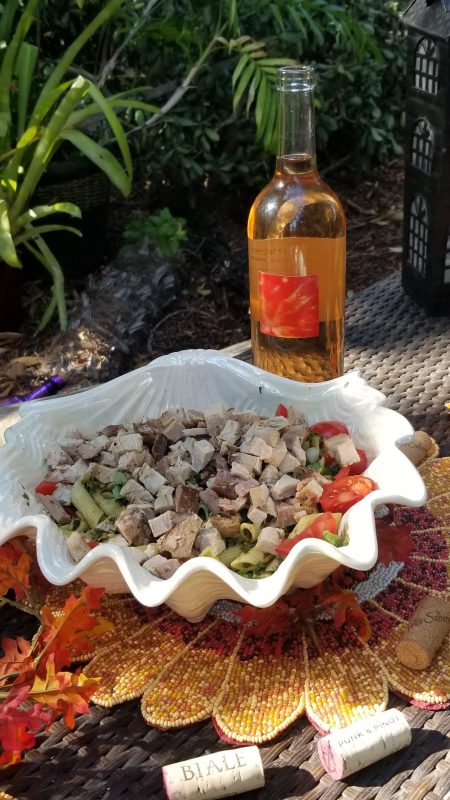 When naming wines, I've heard many fun and esoteric descriptions of what is in a name, but I've never heard that a wine was named after two rose bushes. But that is what I read. Two bushes on her property were planted in tribute to Ingrid Bergman and Julia Child.

This wine is similar to a French rosé, but orange in color. It is playful with the taste of strawberry. This wine is made from "big" grapes: Zinfandel and Petite Sirah. It pairs well with food. We paired this with a salad Niçoise with seared Ahi.
Here is a recipe that Julie has shared to pair with two of her wines that we tasted, the 2019 Farina Vineyard Sauvignon Blanc and 2019 "Ingrid and Julia" Rosé

​Fava Bean Toasts with Ricotta and Mint
This recipe was inspired by the bruschetta at Bruschetteria, a kelly-green food truck in St. Helena, California. When fava beans are unavailable, you can substitute ½ cup shelled peas, fresh or frozen, or slender asparagus tips.

​
1 lb fresh fava beans
1/2 c whole-milk ricotta
1 tbsp freshly grated pecorino romano or Parmigiano Reggiano
2 tbsp plus 1 teaspoon extra virgin olive oil, plus more for drizzling
2 tsp finely minced green onion or chives
1/2 tsp grated lemon zest or more to taste
1 small garlic clove, grated or very finely minced
Kosher or sea salt and freshly ground black pepper
12 slices day-old country-style bread, each about 4 by 2 inches and 1/2-inch thick
Fresh mint leaves or dill for garnish

​Put the fava beans in a small food processor and pulse until coarsely chopped; do not puree. (Alternatively, you can chop them with a knife.) Transfer to a mixing bowl and fold in the ricotta, pecorino, 1 teaspoon olive oil, green onion, and lemon zest. Add garlic a little at a time, tasting as you go; you may not want it all. Season to taste with salt and several grinds of black pepper. Taste and add more lemon zest if desired. The mixture should have a lively lemon taste.
Toast or grill the bread on both sides; the center should remain soft. Using the remaining 2 tablespoons of olive oil, brush both sides of each toast with oil.
Transfer the toasts to a work surface. Top with the ricotta spread, dividing it evenly. Drizzle with additional olive oil. Garnish with torn mint leaves. Serve immediately.
​Serves 6 as an appetizer