Until recently I had neither heard of nor tasted Falanghina. Now I dream of it.
This  ancient grape ( pronounced FAA-LAN-GHEE-NA), is mainly found in the southern Italian region of Campania, in the district of Falerno del Massico and Sannio. "Campania is best known for the appealing cacophony of Naples, the beauty of the Amalfi Coast and the cerulean blue waters of Capri more so than it is for wine," says Karen MacNeil in The Wine Bible. While there were only three main wineries  in 1970, today more than 100 exist. The grape varieties also top 100. One of them being Falanghina Greco.
The Wine Review Council gathered to taste this Italian wine. I have tasted this wine in San Diego, where I live and have become entranced by it.
La Fortezza Falanghina del Sannio Taburno

Located in Torrecuso on land that extends on the eastern side of Taburno-Camposauro Regional Park, the vines are on slopes that are a continuous alternating of vineyards, woods and small fields. Their 25 year old vines produce a wine that is straw yellow color wine with greenish reflections. The wine is so unique in sugar contents, bouquet and bitterness that it does not need to be blended. It is being made into sparkling wine however, and I can't wait to try that. The fresh and floral scents also feature citrus aromas, apple, pear and mineral notes The rich flavors are well balanced with the juicy, smooth high acidity.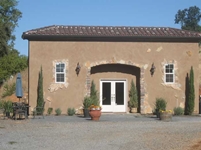 This wine is all processed in temperature controlled stainless steel tanks and never sees oak.
The philosophy of owner Enzo Rillo is "Producing a very good vintage is first to express great love and strong passion for what we do, and secondly to ensure our customers are receiving quality wine with a stylish appeal."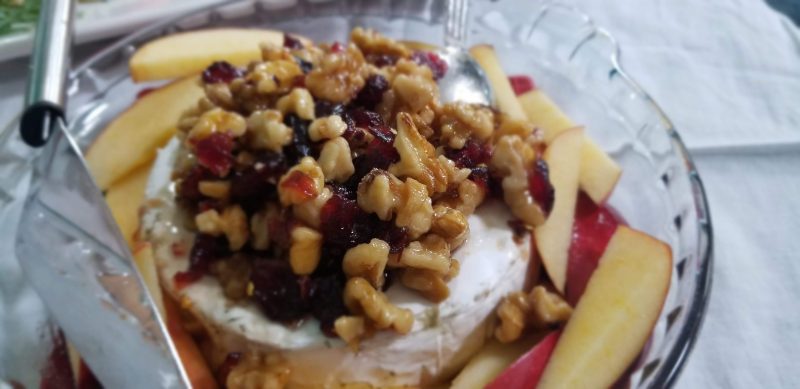 Speckle Rock Vineyards San Diego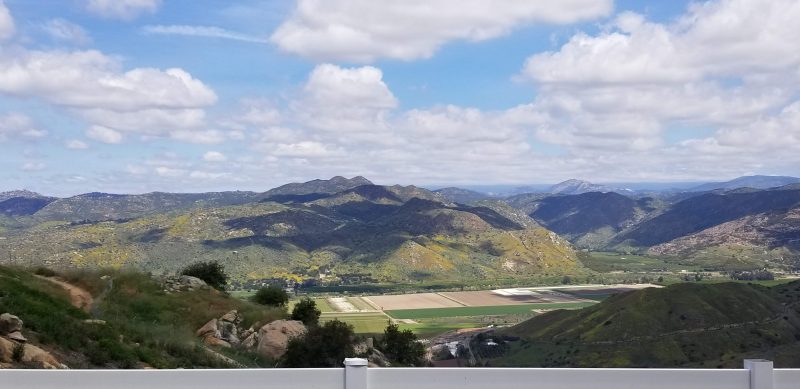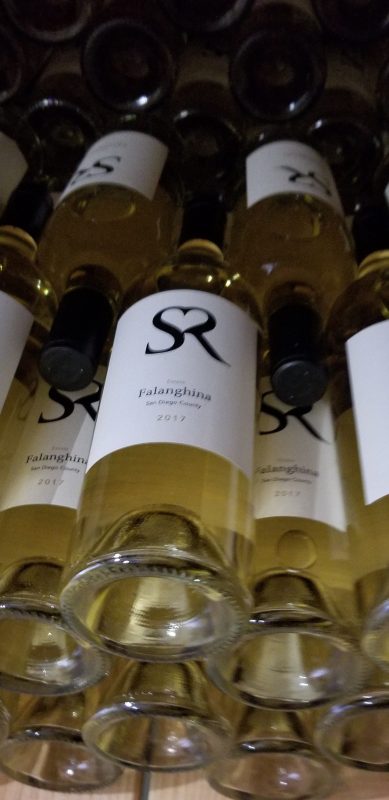 In 2014 the US officially recognized the grape as an approved varietal for use in the USA. Speckle Rock Vineyards in the Highland Valley Hills just 10 miles north of San Diego is the first US winery I've seen that has planted this grape. At an elevation of 1200 ft the terroir is perfect for this grape to flourish. Their Falanghina has bright acidity with notes of green apple and pineapple. Your nose will be so happy when you smell the beautiful citrus blossom aromas along with apple, pear and lime flavors.
This wine pairs well with light cheeses, salads, seafood and chicken. I personally love it by itself on their patio overlooking the San Pasqual Valley.
This wine was the favorite of the group of wine writers today.
What the Falanghina?